Our Spy is our sail to have fun in any conditions. From flat water to real waves. Light or strong wind. The typical sail which you take out on the weekend from the sail bag, and you know, that you are going to enjoy the session. You'll jump higher than many, you'll have more speed than others, you will not care if the wind will drop or increase. If you find a wave, you'll go hit it in any way you like. Wind increases, wind increases you are still going to enjoy the time on the water without having to change down.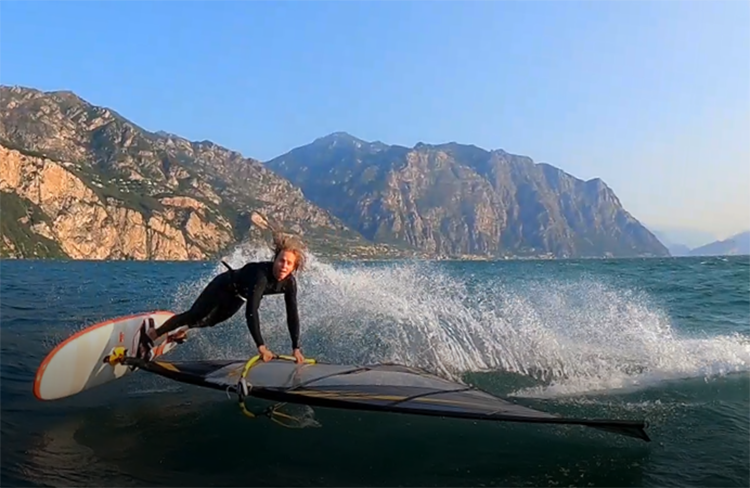 This is the spirit we looked for when we developed the Spy in the last years.
Put it on your freestyle\wave board and bump and jump on it. You can go from long high jumps even without hands, to old style moves like duck jibes, slam jibes, 360°, Volcanos and anything which you can think of, that you have fun doing.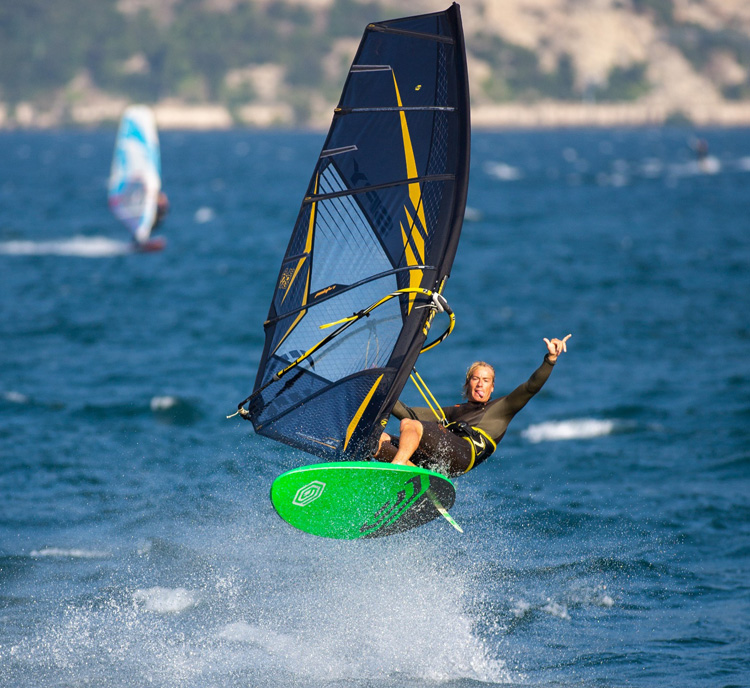 Put it on your wave board, in any real wave conditions, it will be fun. It gives the extra power on the bottom turn, that even if you are not the best wave sailor out there, it will make you carve with speed, and hit the lip with power.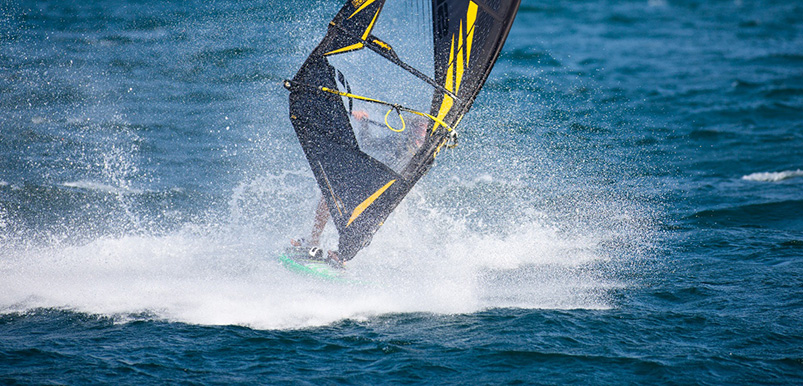 You still like to use your fast-free slalom board, but a slalom sail is too fast and technical in stronger winds. Yes, the Spy will fit perfectly to donate control on faster board and allow you to enjoy also the hardest conditions.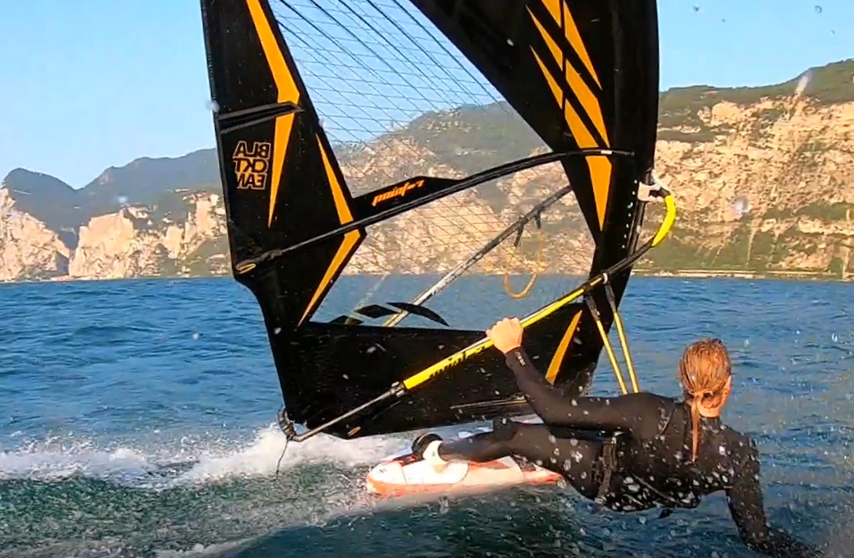 It's the sail for everyone and for everything. It does not specialize in a specific discipline but it's a great overall winner for everyone who wants to enjoy windsurfing in any condition.
A sail with a powerful rich forward positioned profile, combined with good skin tension, are making the SPY powerful yet extremely controllable. Characteristics which ensures you stay on top of things in the widest variety of conditions and range of winds.
The new Spy with its short boom makes the sail easy to manoeuvre. Light feel and balanced hand positioning no matter how gusty the wind is. The key attribute is the Spy's low focused power position, which provides constant usable power without pulling the rider on to their toes yet helps to pin the board down in extreme conditions and retain control always.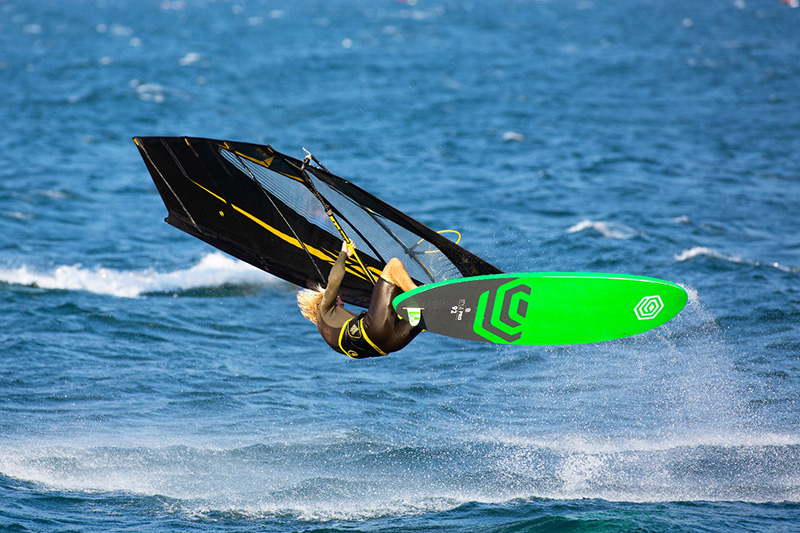 The Spy uses a 5-batten construction to make sure that the power and stability is never lost.
For 2020 uses 100% assembled with X-ply laminates mixing:
base= 5 mil Anti UV-Black X-ply Laminate. Anti-Crash no seams base panel.
lower body= 4mil Anti UV-Black X-ply Laminate. Strong yet light construction material.
window: 5mil X-ply transparent for the perfect mix between visibility and durability.
upper body= 2mil Xetra-ply UV-Black laminate for lighter weight and forgiving reflex.
Batten pockets= X-ply batten pockets for lighter weight and improved reflex.
The Spy is available in all size from 4.0 up to 6.4:
https://point-7.com/zero-20-overview/spy-freewave-2020/
Starting from 499euros, online on this link:
https://point-7.com/product/spy-freewave-2020/ or through our exclusive dealers.