Lena Erdil from the Point-7 Black Team has been fighting like a lion, not only on the water but also to get back in shape after a real bad foot injury. Her season started in April and her thought was not even to compete the first event in France, but in the end, cheered by her fans, she did! It was a good effort, as she entered also the final, but her power was not enough to hold on the whole course. With the last event in New Caledonia, Lena managed to get back the podium and be 4th overall in the tour. Not a bad result for an athlete who was even thinking not to do the first events of the year! CONGRATULATIONS.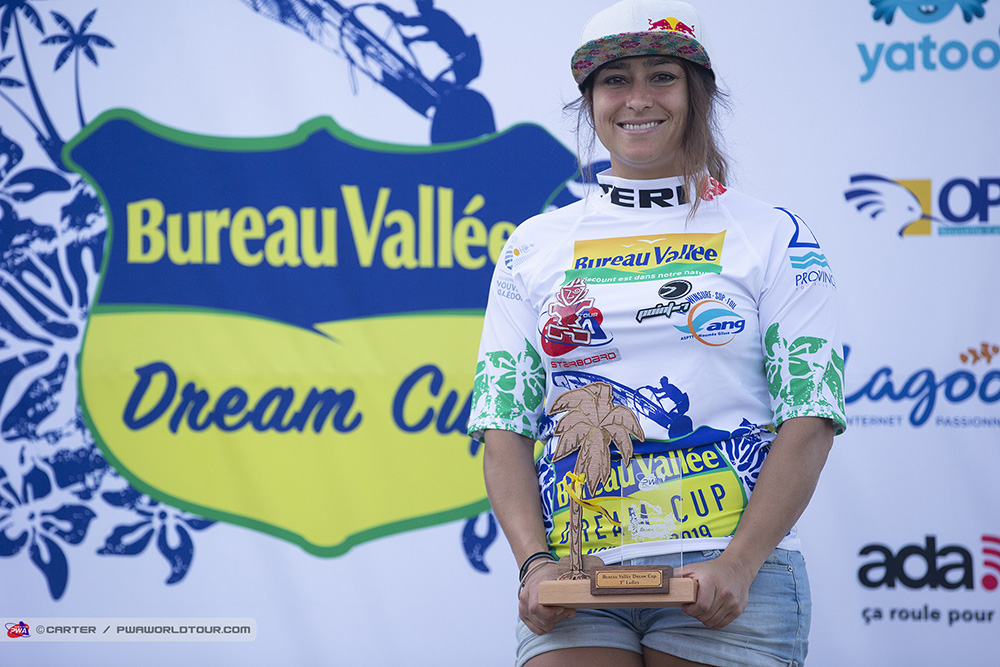 Lena: "I am finally back on the PWA Podium! After a super intense week of racing in New Caledonia for the last world tour stop of the 2019 season. With a total of 11 eliminations run over 4 days, it was back to back racing with exhilarating battles on the warm, choppy and windy waters of this beautiful Island. In the end, I lost 2nd place with only 0.2 points of a difference to Delphine Cousine and missed out on an overall podium slot with equal points for 3rd on a tie break countback to Maelle Guilbaud. I was a little bit gutted to find out just how close I got to making the overall PWA podium despite living through the most difficult season of my windsurfing career, but that's the name of the Game!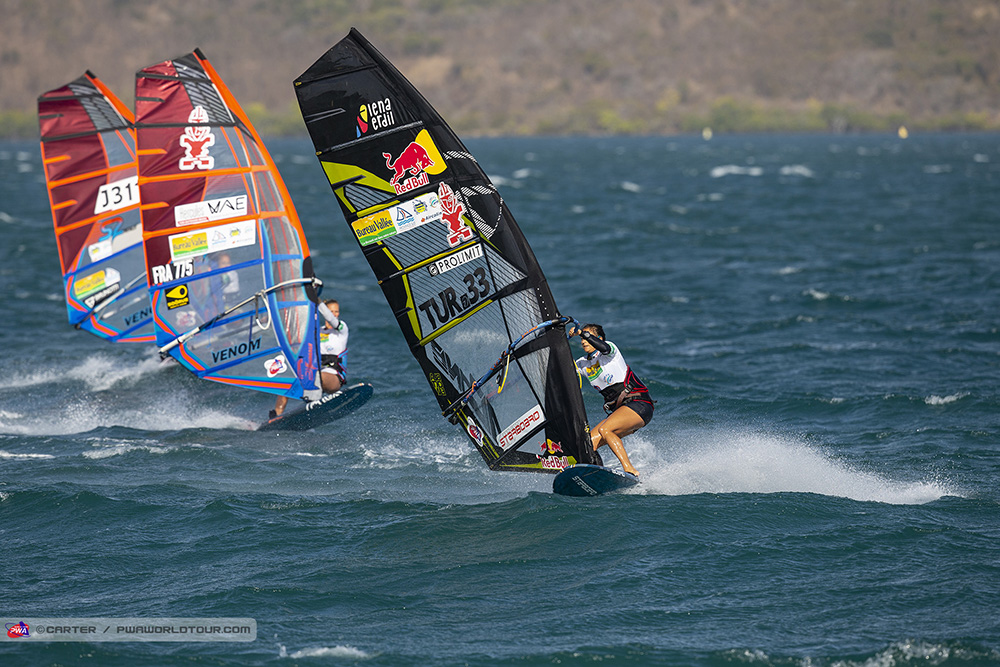 After super tight racing all week it came down to one inside jibe at the last mark in an intense battle between Delphine and me in heat 10. All week the racing and points were extremely close between Maelle Guilbaud, Delphine Cousine and me, making every race count more as the days went on. Competing all day for 4 days in a row can feel like a real marathon and strength test. Staying 100% focused till the last race can sometimes be challenging, which is why I am even happier that I was able to win the last elimination of this event despite everything."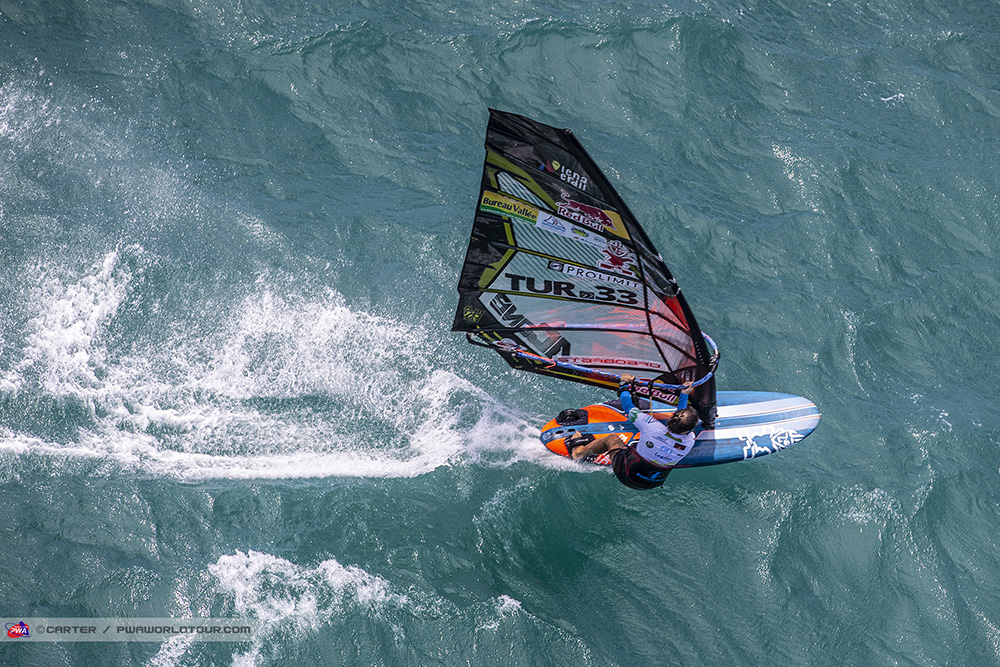 Writing my Comeback Story is taking a little bit longer than expected…
After my injury, the dream of making a successful comeback, the kind that you know from storybooks where the athlete comes back stronger than ever, has been what has motivated me over the past year and through endless hours of physiotherapy! Accepting my limitations while trying to perform at the highest level has been very challenging but at the same time enlightening experience. But above all, it has left me hungry for next season. Nothing worth having comes easy is a quote that couldn't be truer and I'm super motivated to be able to prepare with proper windsurfing race training again for the 2020 World Cup Season' .