You never want Taty Frans to get a good start as he will out gybe you for sure, but he does not have to because he is blisteringly fast.So Taty thought he had better go and find out how fast he really is.
photos by www.csaky.at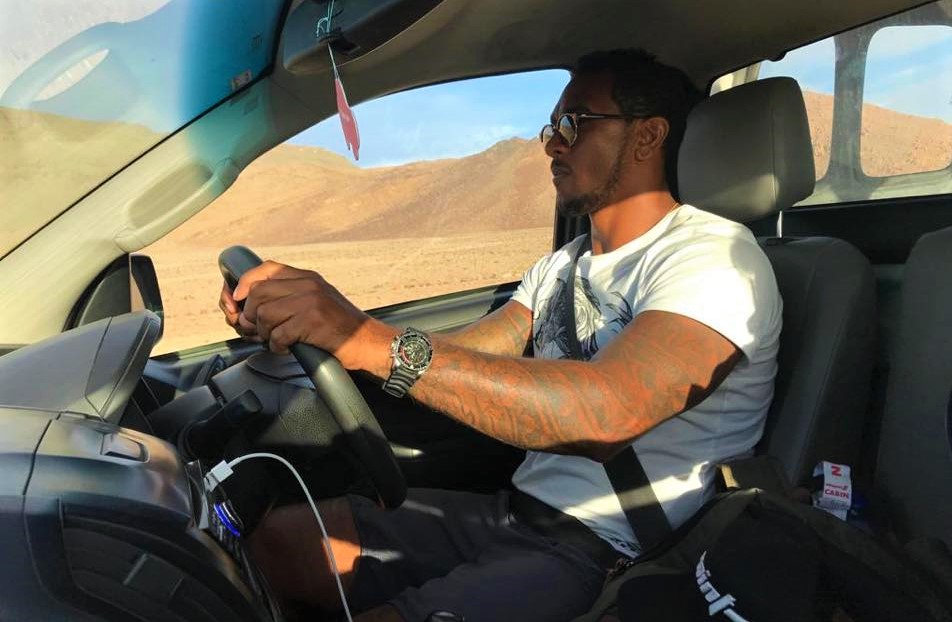 TWH: You live on a small island in the Caribbean, so flying is the only way to travel distances.Do you love flying, or is it just something you get used to?
TATY: Yes, the island of Bonaire is where I come from, flying is the only option to get away to compete. At times I wish it could just be a snap of a finger and I was at a location. I have been traveling since the year 2000 to the US for 1-2 competition a year but then in 2002 is when I joined the PWA for the first time so ever since it's been allot of traveling, I believe I just got used to it but I don't regret taking this profession.
TWH: Family and home mean a lot to you but you have a large family. All your windsurfing brands are family.How do you fit them all in?
TATY: I don't know how to begin, All I can say is that my family always supported me when I first start with the traveling my grandparents have been the ones who have pushed me to go full so it was easier when the respect, support and the love came from the windsurf brands, this year I couldn't ask for a better family. I feel good😊
(It's easier to fit it all in when you have only positive energy inside the bubble.)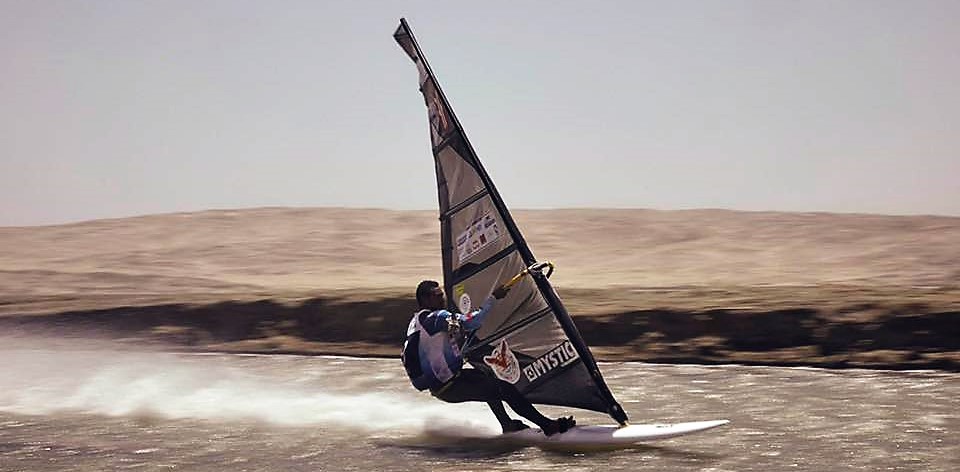 TWH: Ok it was New Caledonia or Lüderitz.How did you make the choice?
TATY: Back in 1998-1999 my brother Tonky and I used to watch Video of the PBA and I remember there was a speed competition in Fuerteventura, So all the idea came from there and back then I said to myself if ever come a day to try speed it will be my priority.
Still much respect to Finian Maynard to be the first to break the speed sailing vessel record in 2004 and hold the record till 2008.
This Year in June when I won the Dunkerbeck gps speed challenge in Bonaire , I was invited to the Lüderitz speed challenge. It was like a dream come true. this is the opportunity I was waiting for and it's also more a personal challenge. I have done slalom for years why not something different this time…! Oh yeah.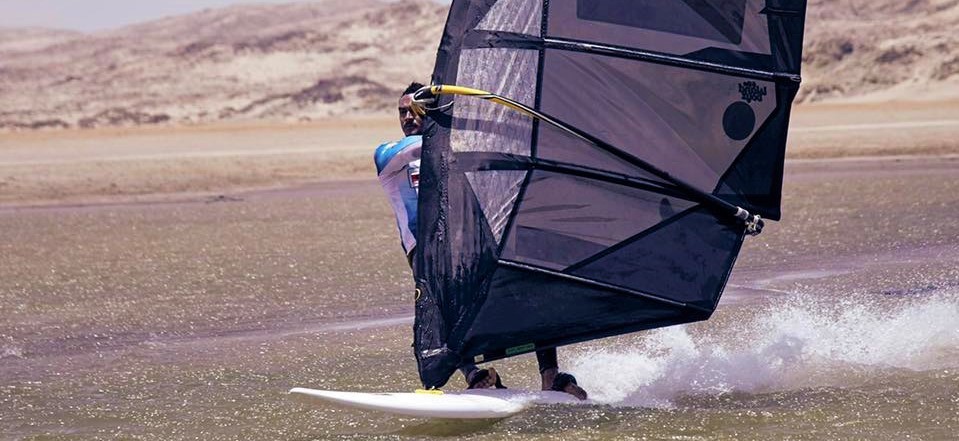 TWH: Traveling always means time. You have the flight to Amsterdam; they must know you well. Any new crew will get to know you very fast.It must be like catching a bus to you.
TATY: Haha haha…. Well I am flying allot I got to meet new flying crews the last 2-3 years that I see often on the TUI flights to Amsterdam and back to Bonaire, it's cool, as they recognize me from the TUI Nederland and TUI Caribbean social media campaigns. It does feel like taken a bus 😛.
TWH: Then it was an 11hrs 30 min flight to Cape Town plus a 1200km drive to Lüderitz. WOW a long journey ! To score your first try at SPEED………….What sticks in your memory?
TATY: I came here to do what I so long to do. Happy, and enjoy the 20sec run down in full speed.
TWH: Just 2 days there and then you were on your way back home again.Why?
TATY: It was 3 days, I think I learned enough in just 2 days, basically I arrived just on the windiest day so far and just on that day Vincent almost beat the world record. This speed challenge is a whole other discipline, different body position, different gear, the right amount of weight is important. So, I did what I went to do, and I guess I did pretty good for my first time in the speed canal. I already have in my mind to do another speed challenge next year and then I'll be more prepare
TWH: You tried the new 5m AC-ONE.What is it like?
TATY: Fresh 5.0 AC-one out of the bag, LOVE the new colour, on the beach it stands out from all others, photo on the water it looks mean. It's an easy and I sure know that the sail is fast. I guess the speed results can speak for itself.
TWH: You are fast in slalom, but you say speed sailing is very different. What is the difference apart from the fear?
TATY: On the 3rd day I try to do the slalom stance, rail the board, lean back, I had a scary spinout.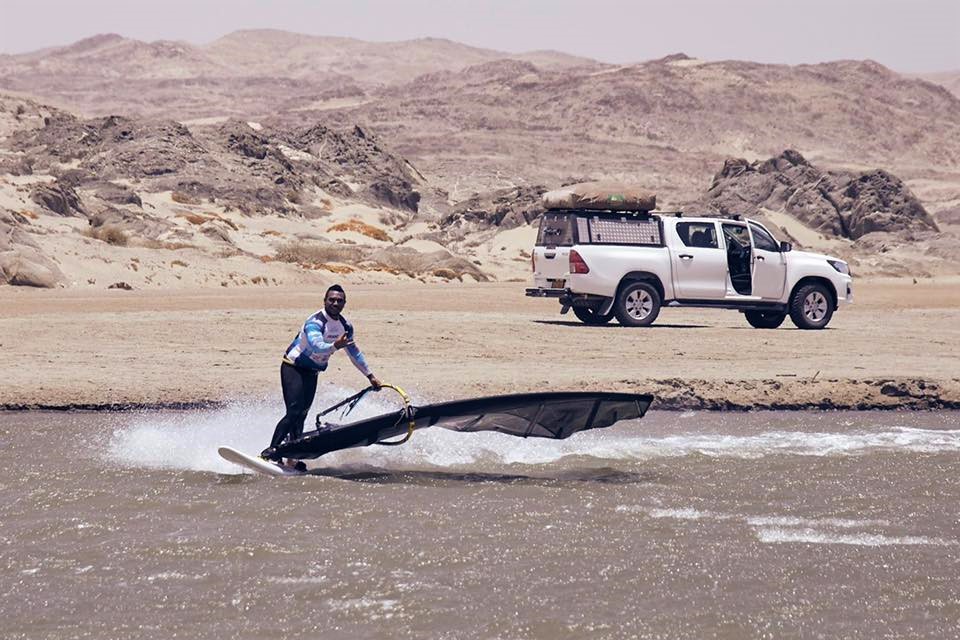 TWH: What is the hardest thing to get used to, the speed you are going, or the conditions you need to get that speed.
TATY: In my opinion is more the speed. I never felt so fast in my life before, and that's when I realise ooh darn I need more weight, to balance/control the wind conditions and the speed, you can't be 100kg and maintain 50knots in 500m because the board becomes so light that you will get out of control. I had a run of Vmax of 95km which is 51.35knots on that run my average was 48.58 I felt that I was to light and I needed another 10kg to stay in control. The feeling is insane, I felt I was like gliding.
TWH: Laying down the sail and carving downwind to go out of the channel to slow down in Lüderitz. What is it like doing it at such high speed?
TATY: Did you see the picture of me laying the sail down and smiling. Hahaha, cool huh…? probably some guys had problems with that, I was in control each run when I had to stop, maybe it's overall how easy the Point-7 AC One 5.0 sail is. Laying the sail down with such small board you can hear the water touching the other side of the sail, it's a sound you don't hear just in normal lay down jibe anywhere else, love it.
TWH:- 48.58 Knots is amazing, especially for your first try at the channel. Are there any speed spots for you to train on in Bonaire?
TATY: I went to Lüderitz a ROOKIE, and I don't regret it, even though I had to use plastic bag and bottles filled with wet sand for weight , I did good for my first time and I for sure know I made my mark. I surely believe soon more windsurfers will follow. We don't get such wind to do speed in Bonaire max we get is probably 35knots on a good day.
TWH: Do you have any other trips planned for this winter.
TATY: Well, next is to focus windsurf school The Frans Paradise. It's going to be a very busy season for Tonky and I at the school. End of January I'll be traveling to Japan for the defi wind. So basically, Bonaire it is for the winter.
TWH: Thanks Taty, have a great winter training.
SMILE IS STYLE!