Yentel Caers in less than a month will have one of the most important events of his career.
After having won the EFPT 2019, even before that the championship is over, Yentel is now sitting on top of the ranking from the PWA Freestyle world tour, and in less than a month he will take part at the last event of the season. The points are very close between top 4, and a real show will be on to conquer that final event.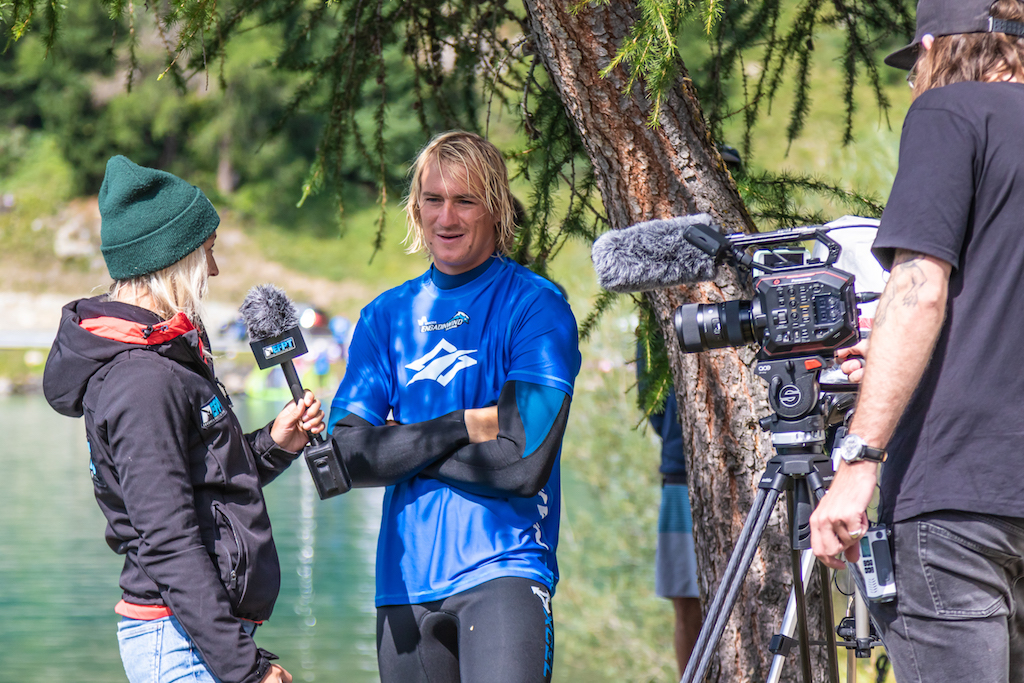 P7:You are leading the PWA tour for the first time in your career. How does it feel to see your name at the top of the ranking?
Yentel:it's been a dream since a child to be one of the top guys. Now leading the world ranking is amazing. I can't believe it.
P7:Will this put more pressure to the event in Sylt?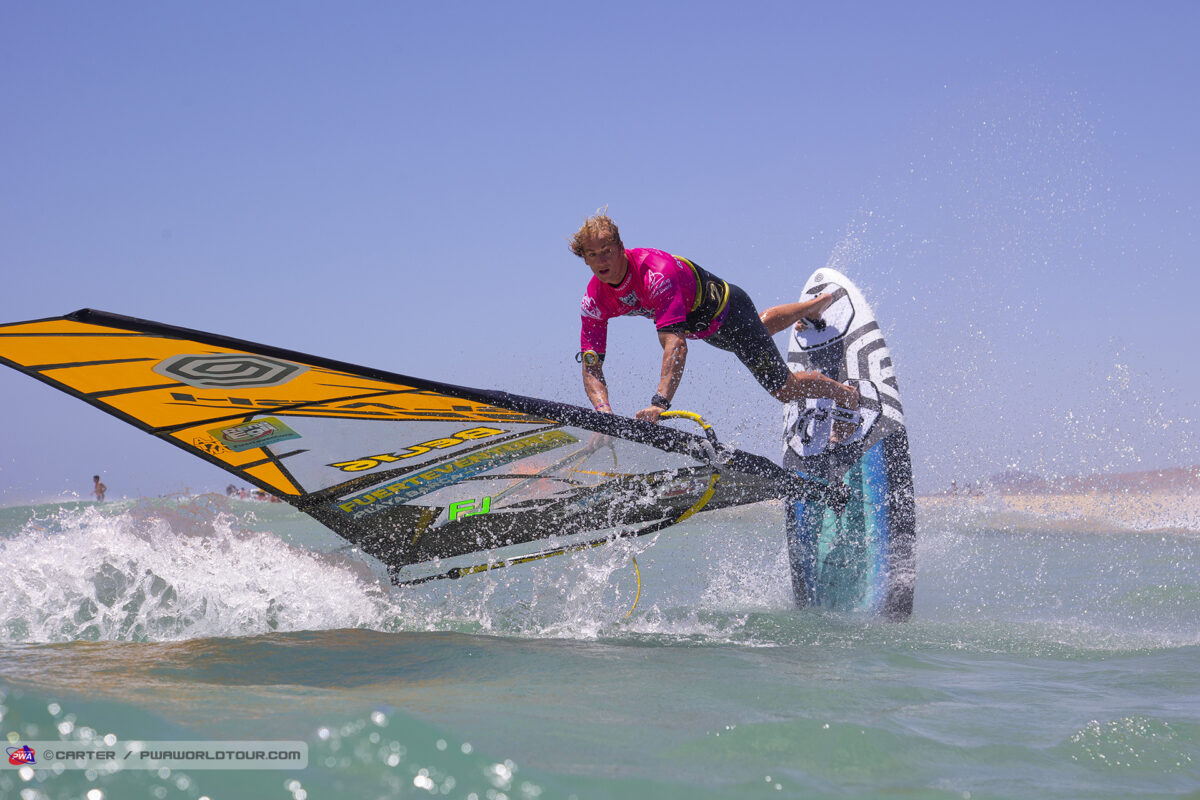 Yentel:for sure a little bit, but this year I have done quite a few good events which gives me a good confidence in the heat on how and what I can do!
P7:Sylt presents different conditions. Onshore with waves or offshore chop. How do you like the spot and which conditions do you prefer or hate on that island?
Yentel:I enjoy sailing in most of the conditions, for sure it's a bigger challenge to do the best moves but you can adapt to it. Just the fact it can be cold is sometimes hard if you must wait long for a heat.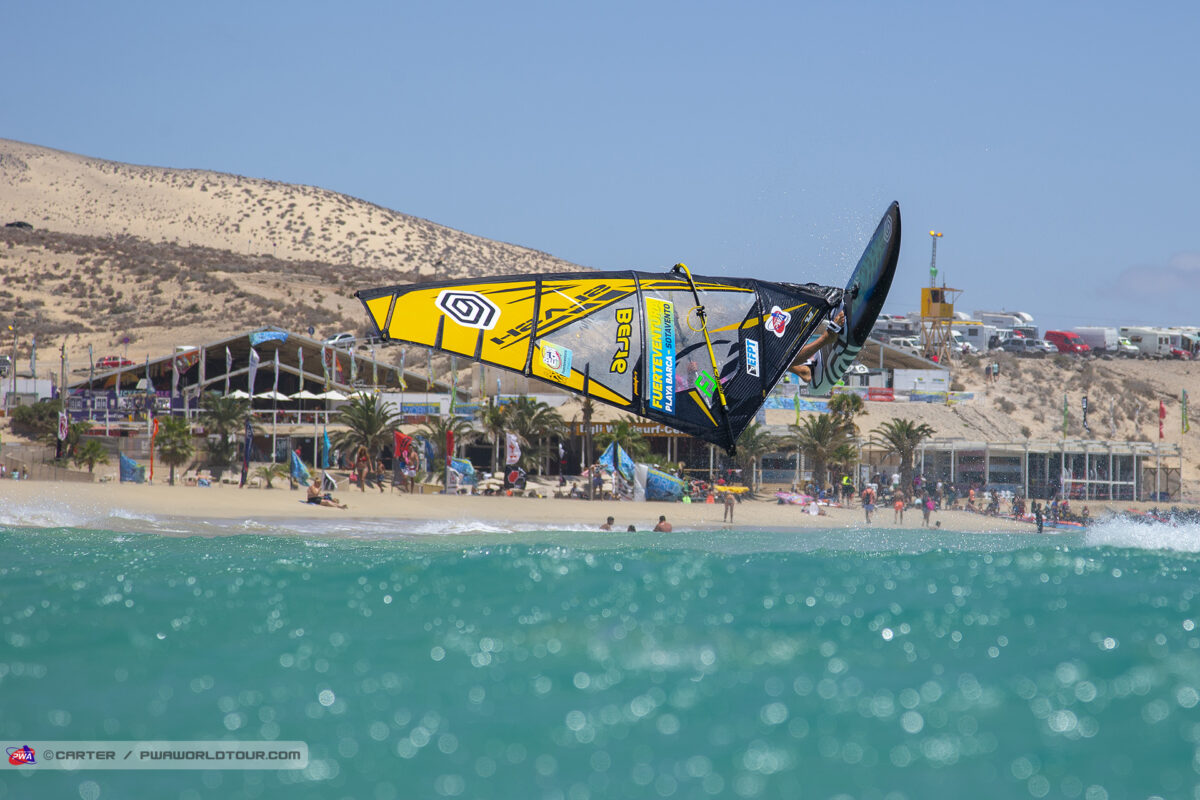 P7:Where will you be training for these types of conditions, and what are your plans before this?
Yentel:I'm moving around in Europe and trying to sail as much different conditions as possible .
P7:The event in Sylt is long but this year there will be no slalom discipline. Will this give more visibility and time for the freestyle event to have more than a double elimination?
Yentel: we don't do more than 1 double but will give us more time to do heat in good conditions.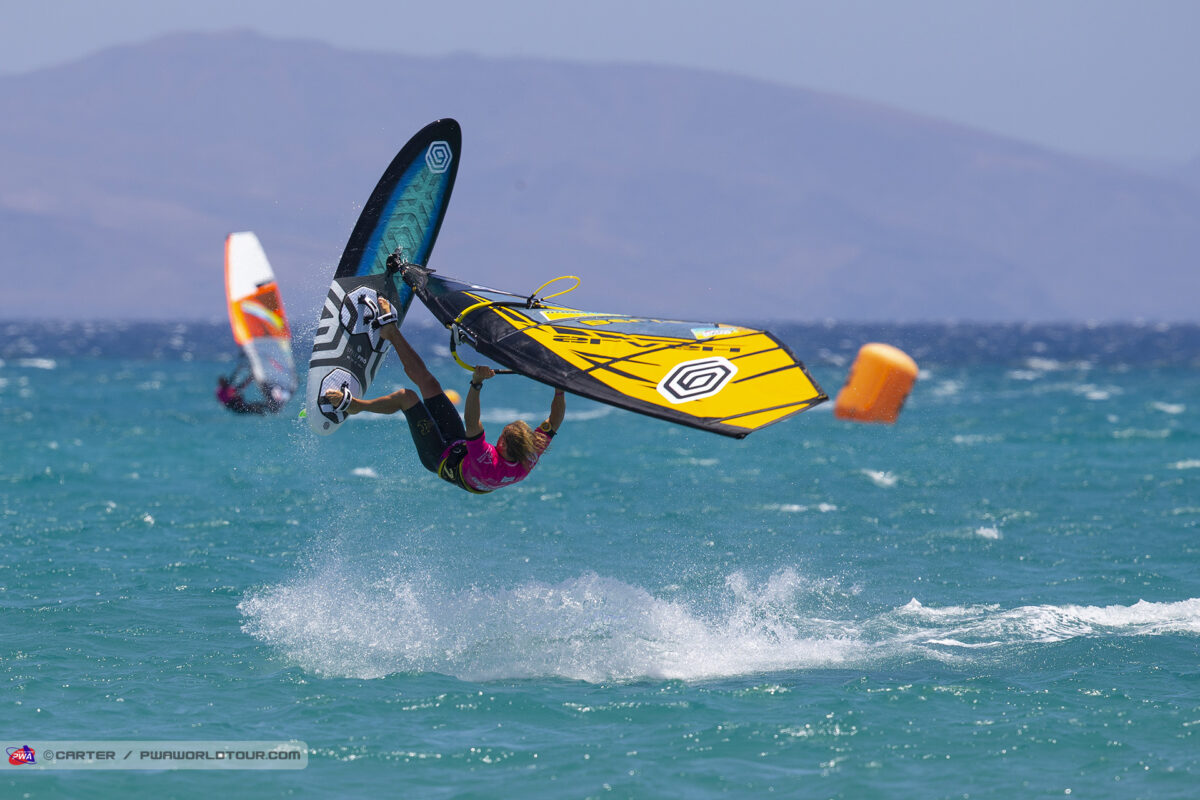 P7:You have been using the new Slash 2020 during the event in Fuerteventura's PWA. It was not the final graphics from the new sails but was one of the protos with the final changes. What can you tell our followers on the new changes and the differences from the previous model?
Yentel:the sail didn't change a lot if you look at it, but the small changes are important all around have been very important, as the top is more closed, we will have more power and direct handling. The rotation has been improved in all sizes to fit the wind power for each size.
Thank you Yentel, we are all going to cheer for you, Good Luck in Sylt!