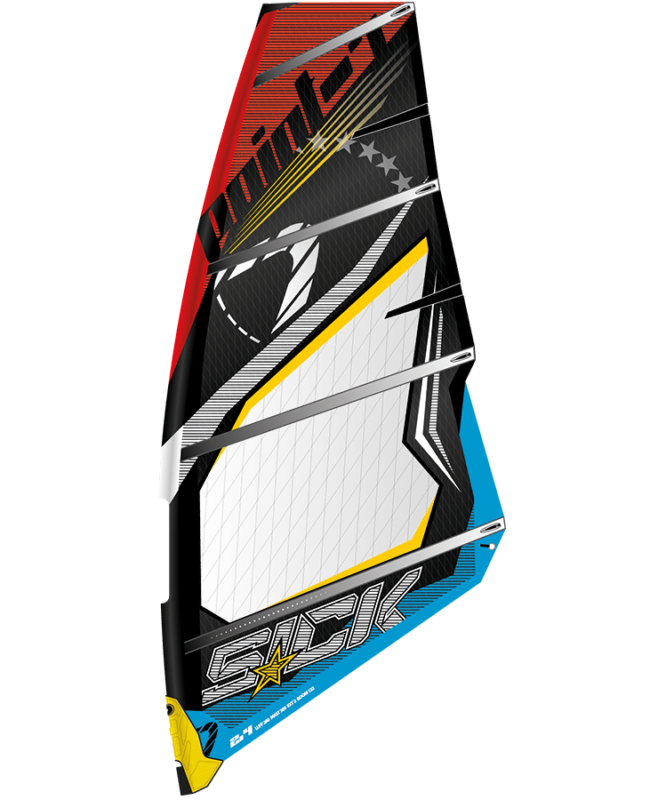 Light and compact
Designed for planing and cruising
4 battten layout
Developed for young guns
Scaled power for lighter riders
Dedicated S!CK components
(mast & boom)
Full anti-uv Xply monofilm
Its all in the details: Taking the characteristics of the Salt 3G wave sail, the all new S!CK has been uniquely designed to accommodate the youngest and lightest of riders, ensuring a responsive rig delivering the same flexibility and dynamic as a standard sized rig for mature sized riders. Constructed using only pristine UV resistant materials, the S!CK balances reduced weight features with durability, whilst providing maximum agility and manoeuvrability on the water. The 4-batten construction gives full support to the sail body ensuring stability in a wide wind range, drive and ease of use. The S!CK's wide range makes it the perfect sail for everything from flat water sailing, to freestyle or battling the elements in the waves.
The S!CK is the perfect companion for the next generation of windsurfers, ensuring that the fun factor is maintained, without any restrictions.
| Size | Luff | Mast | Mast Diameter | Mast Advice % | Ext | Ext Type | Boom | Boom Type | Vario | Battens |
| --- | --- | --- | --- | --- | --- | --- | --- | --- | --- | --- |
| 2,4 | 280 | 300 | rdm | sick, 30 | 2 | rdm 32 | 122 | alu | ● | 3 |
| 3,1 | 300 | 300 | rdm | sick, 30 | 2 | rdm 32 | 133 | alu | ● | 3 |
| 3,8 | 328 | 300 | rdm | sick, 30 | 30 | rdm 32 | 144 | alu | ● | 3 |