60 friends and family, 26 kids all ready for a real windsurfing holiday! This happened on the first week of November in Lanzarote at the Las Cucharas Windsurfing Club. All from Belgium, all using Point-7 sails at home, decided to travel to the island to enjoy a warm week of sports.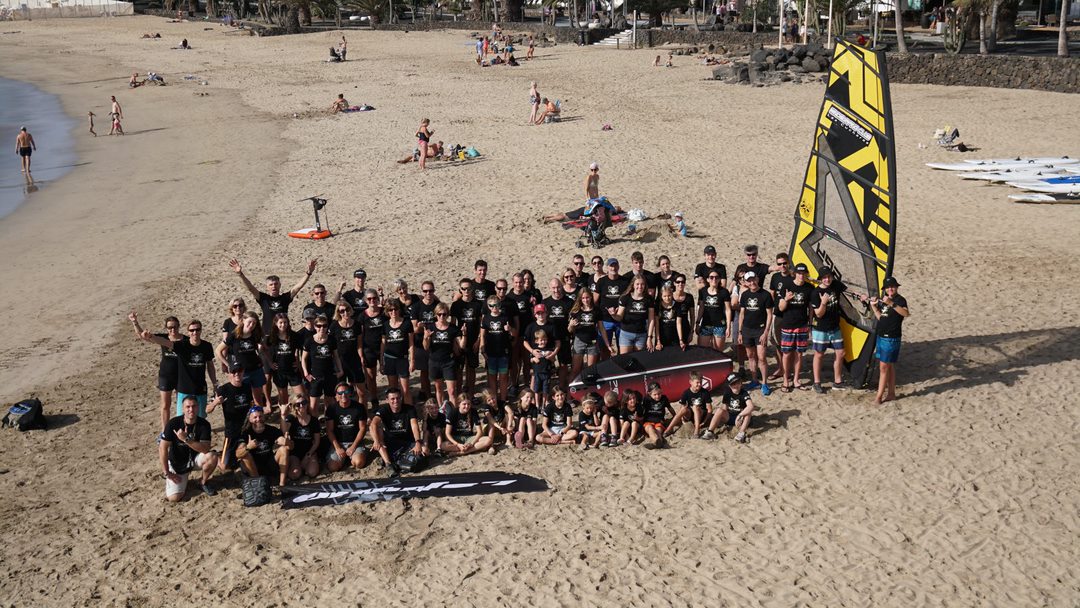 We, as Point-7, were shocked too. We never head such a big group of windsurfers all from the same country. An amazing vibe and friendship. This is what windsurfing lifestyle is! This is what we love to see, and would love people to discover. The beauty of a sport culture uniting everyone under one passion no matter what.
The week activities was amazing as the island has to offer from windsurfing, windsurfing clinics with the team, to surfing, hiking, biking, touristic activities. All hosted at SANDS BEACH RESORT in Costa Teguise, an amazing residence for real sports people, the day was starting early as there was just so much to do, that every minute was precious to share with friends.
Next Holiday and Point-7 Blacksheep Camp will take place in Malcesine from 12-15 of April. Don't miss out! Open to everyone! Last year we were 120, this year let's be in 200 and make it the biggest event! Soon the schedule will be online.