THE BEAST. This is the name he has been given by the Racing world. At the age of 19, he scored only top 10 results at his first PWA World Tour season. Results that normally take years of experience to reach. Hungry for results, hungry to get on that podium as fast as he cans. A consistency in racing that in the last event in Japan has brought him to be one of the only 2 who did all the finals. IFCA Youth Slalom World Champion and European Champion. Foil or Fin, he is ready to be there at the top. As Point-7 we are super proud to have had the chance to be the first to give support to this amazing new star and champion: Johan Soe. DEN 37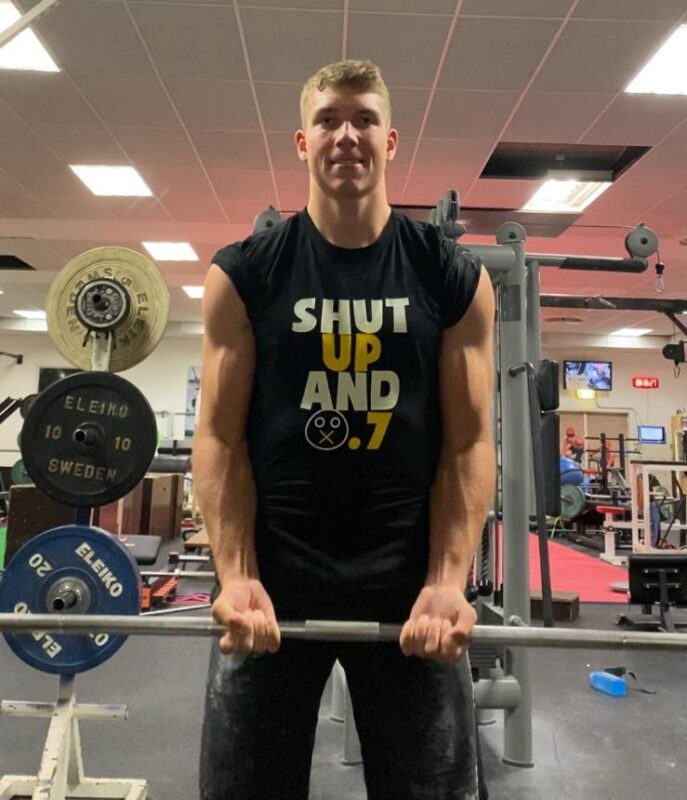 AGE: 19
HEIGHT: 190
WEIGHT: 100
TOWN: Beder
How did you start windsurfing? I began windsurfing together with my father back in 2015. I once saw a couple of windsurfers and it looked like so much fun so I had to try it.
Where do you normally windsurf and who do you train with? I normally windsurf at either Aarhus or Horsens. I train quite often with teammate Noah Vinther as he also lives quite close to Aarhus.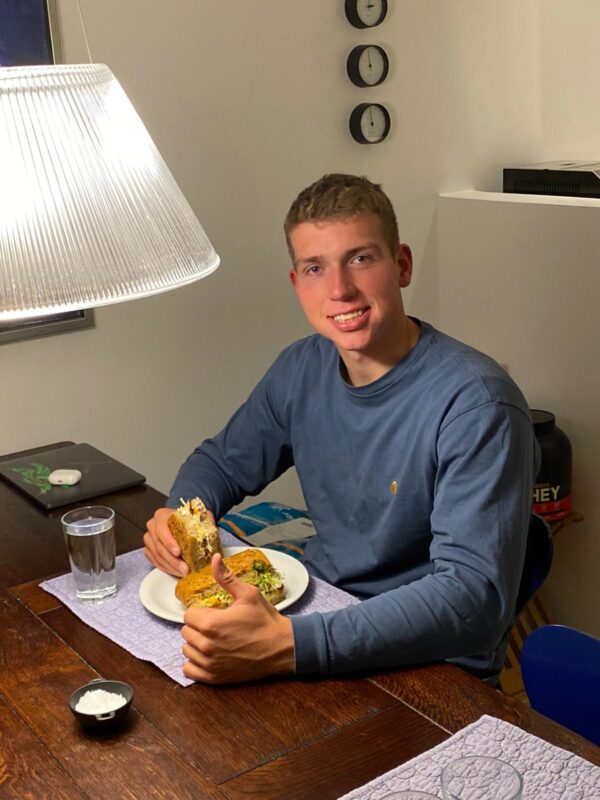 Why did you start racing? I started racing because I wanted to become the very best windsurfer. Also, I enjoy competing quite a lot!
What is your base of training, diet and other sport to keep fit? I go a lot to the gym with my friends and we are lucky to also have a running track right next to the gym. Generally I like to mix it a little bit up so sometimes I also go biking or swimming. I think a lot about my diet to be able to have maximum effort from my training.
You are at your last year of school, what are you studying and your plans after this hybrid year of studies and racing? Yes, I'm looking very much forward to be finishing school this summer. Afterwards my plan is to go professional competing at the PWA and all of the other great events. Also, I want to help my sponsors with the R&D.
You are racing both fin and foil. How do you manage to tune in both gear and being so fast on both? I train on both fin and foil. I enjoy both a lot as the feeling you get from them are totally different. Actually I still enjoy going with the 8.6 and big board but I also really like foiling in both high and low winds. I also really like to tune the equipment and see the improvement on the speed!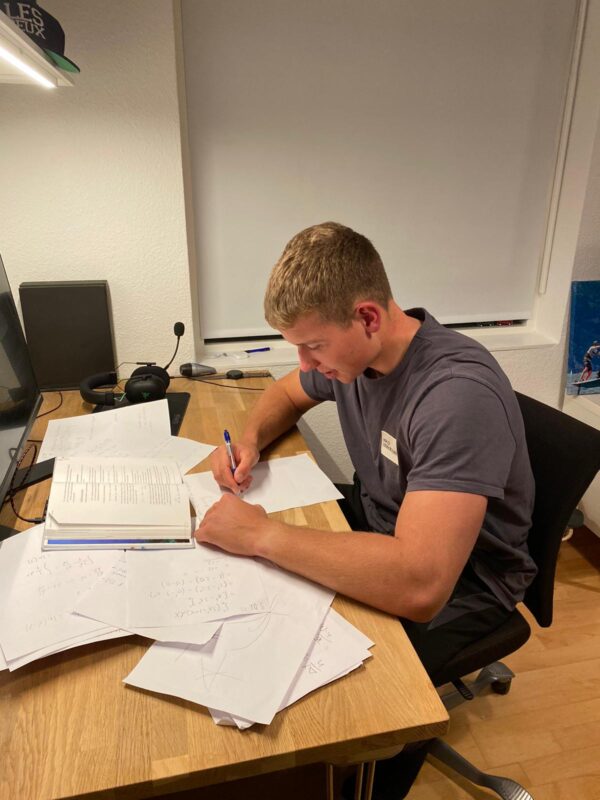 Is it complicated to jump from one discipline to the other? I think that it can be difficult to go from one discipline to another because the way you need to sail the equipment is so different. Personally I like to stick to one of the disciplines during an event. What is the thing you like most of racing? I really enjoy the close competition and the good fights on the water. The best is when you see yourself doing better and better and to experience the improvement from one competition to another.
In Japan you were one of the 2 riders who managed to do all the finals. What is your secret to be so consistent already on your first 2 event of PWA? I'm very focused throughout the whole elimination even in the very first heats!
You finished 5th overall in Japan, one point to 4th. What would have happened if you would have finished 4th? Then I would have been even hungrier for a podium finish!! If I had finished 4th, Matteo Iachino would have been world champion instead of Maciek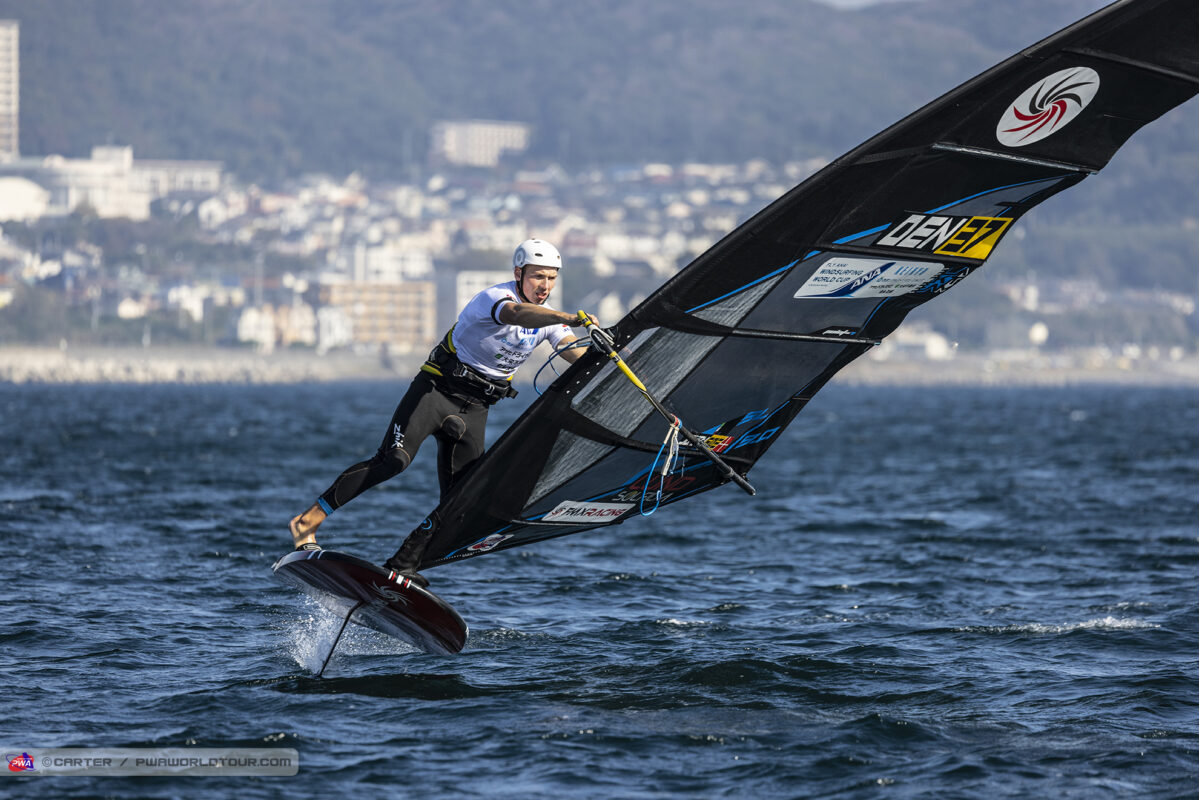 How id you get on Point-7? I got on the Point-7 youth Blackteam after meeting Andrea Cucchi in Turkey for the U17 slalom Europeans. After trying his gear there was no way back for me.
How do you like the spirit of the Black Team? I really like the Point-7 Black Team where everybody helps each other to get faster. The best is to be at Garda with the Black Office right next to the spot.
How do you feel the vibe at the PWA with the rest of the competitors? I have really been enjoying the atmosphere at the PWA. Everybody is super nice and very helpful. I look forward to come back again to the tour next year.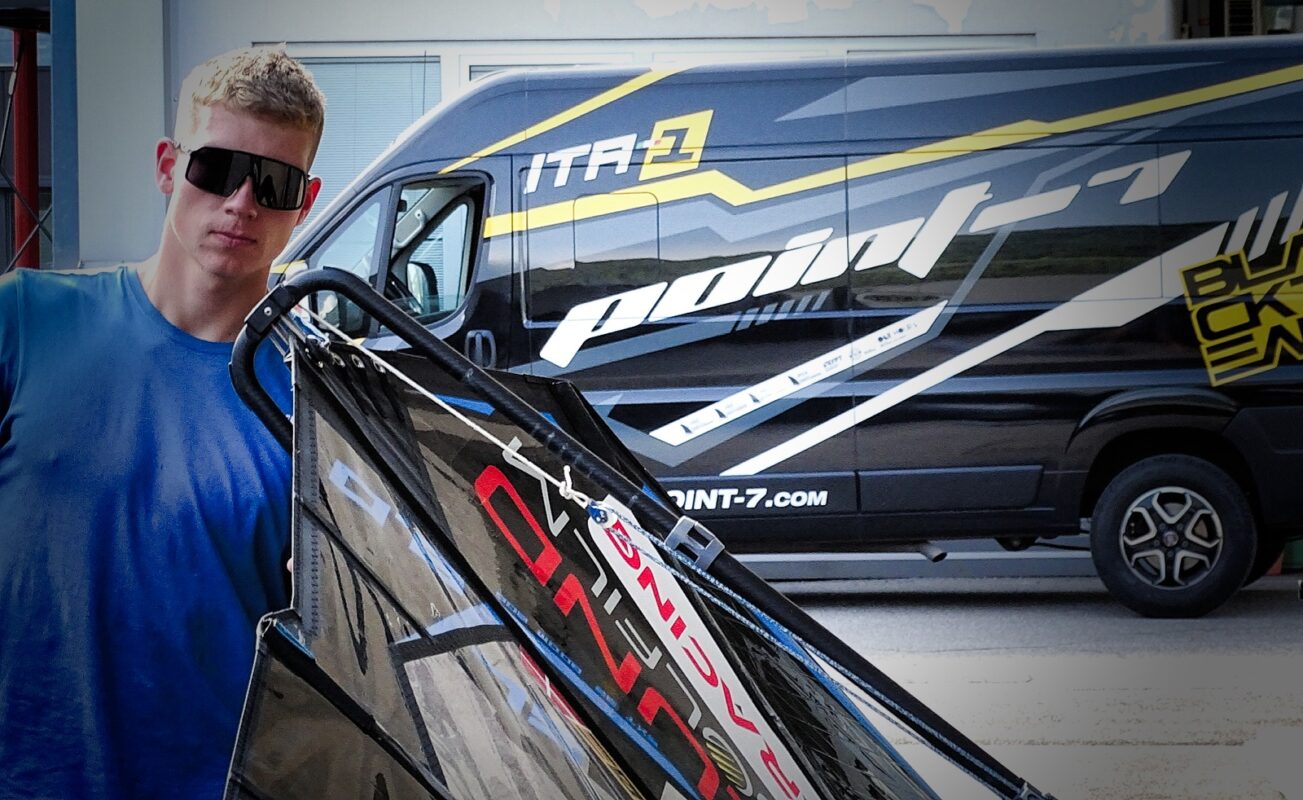 What is your plan this winter? My plan this winter is to work hard in the school and in the gym. Unfortunately I'm not sure I will be able to go to a nice and warm place during the winter (because of studies) but anyway I look forward to be putting in the physical work!!