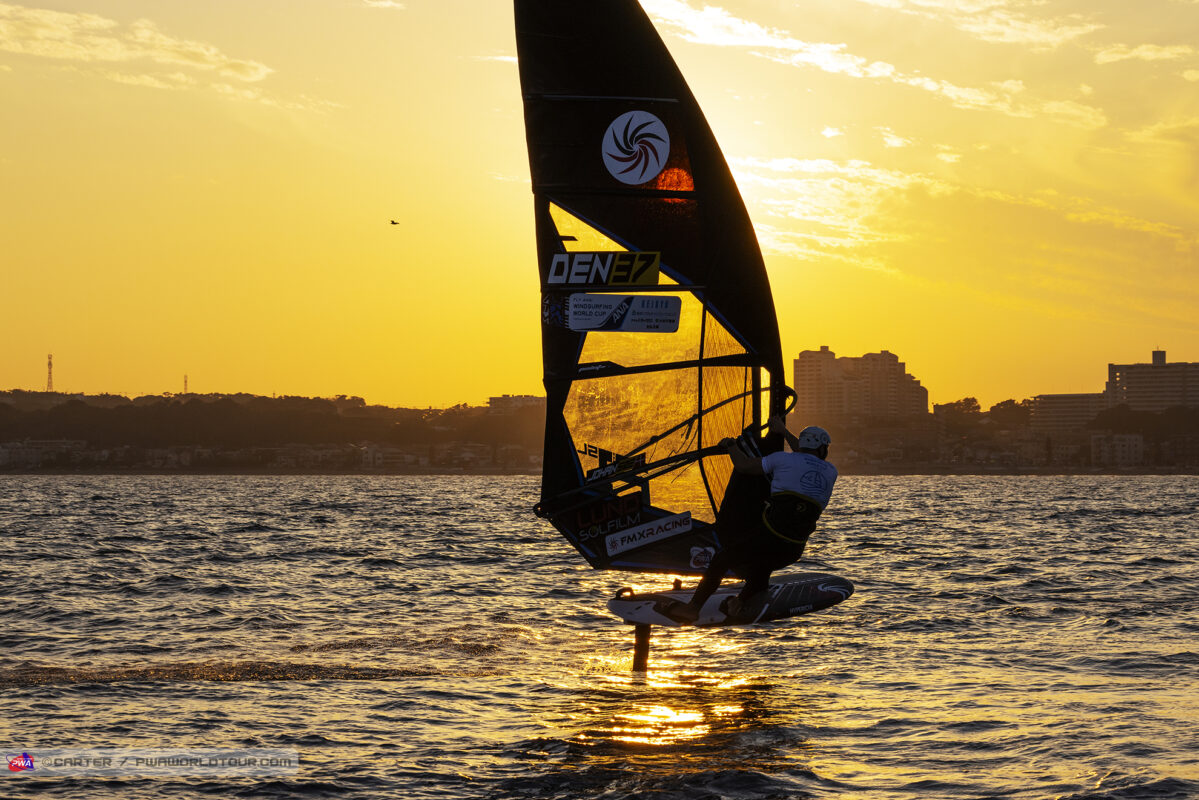 A reduced PWA slalom world tour in terms of events, healing back from the covid break, Sylt and Japan have proven that windsurfing can give an amazing racing show.
9-15 of November the last event took place in Japan where a total of 5 eliminations were run in all wind conditions. From 7 to 30 knots of wind having riders using both foil and fin.
As POINT-7 we did it again! We have been bringing to the top many new talents over the years, in Japan, we had the 2 youngest riders in top 10. Johan Soe and Basile Jacquin, who finished respectively 5th and 9th.
Johan being only 19 and first time at PWA events, finished overall 8th , one point to 5th. One of the only 2 riders to do all the finals in Japan.
Andrea Cucchi ' Proud is the word to describe how happy we are to once again give support to a young rider that manages to reach top 10 in PWA. I don't remember when it was last time that a young rider like Johan Soe managed to be in top 10 overall at his first year in PWA being younger than 20years old. Normally riders take few years to adapt to the racing as they need to gain experience on how the top riders around them read the course and behave. Most gain their first important results around 25-27 years old, the best ones few years before that age. We are super happy to have the luxury to be his first sponsors for the long career he will have as a pro. Basile Jacquin also one of the youngest on the course had lots of top 10 results, but some unfortunate mistakes and situations, dropped him out of the top 10 overall ranking, even if he finished 9th in Japan.
Johan Soe ' It has been a great feeling to be on the top of the PWA fleet. I'm hungry. Next year goal has to be podium'.
Yes Johan we want to see that too, and you can do it!
What will be the future of the PWA World Tour? There are rumors that the format of racing might change already for 2023. One foil set for racing in a separate ranking under 15 knots, and 2 boards 4 sails to race on fin only over 15 knots. A format that get closer to what passionate windsurfers do with their slalom equipment. Will this be the future? Lets see.