Johan Soe wins the youth Category and Femke Van Der Veen 4th in the Women! Basile Jacquin and again Johan Soe in 8th and 9th overall!
To see pros and amateurs competing is one of the best formats existing. Everyone on the water competing for different goals and to have fun! Racing, expo stands for brands, the opportunity to meet with the real world of windsurfers, parties and lots more going on. Limited to 1250 riders makes this the biggest event for windsurfing and surrogates of our sport.
BASILE JACQUIN This 20th edition was just insane! Action every day, lot of fun, lot of hardcore races with the best guys in the world until Saturday evening to be able to enjoy a good party with everyone's as Sunday was no wind. This is WINDSURFING
JOHAN SOE Was an amazing experience to participate in the real Defi Wind! We had epic conditions and good vibes only😎 Looking forward to next year!
TATY FRANS I only would have not given that 45-50sec head start, it's the reason I felt I didn't give myself 100% to have a better result. I am satisfied with the outcome of it all. 22nd place
RYTIS JASIUNAS The most spectacular events of my life. With 1250 windsurfers on the water and on land you could really feel that windsurfing is alive and thriving. Everyone sets a challenge for themselves and tries to achieve it – therefore even the physical pain and suffering you experience during the race takes a different meaning and emotion. You know that you are sharing this physical challenge together with one thousand other enthusiastic riders from across the world and it gives you extra energy and dedication to keep on pushing – you tell yourself we are in this together and you keep on going.
ANDREA CUCCHI It was first time I could not take part at the event after many years. I broke a couple of ribs the day before the event by hitting a sand bank. It was a great show to see it from outside and it's crazy to think that I have won it one year. I did not get bored, there was so much to do during the event, that time was great also on the beach.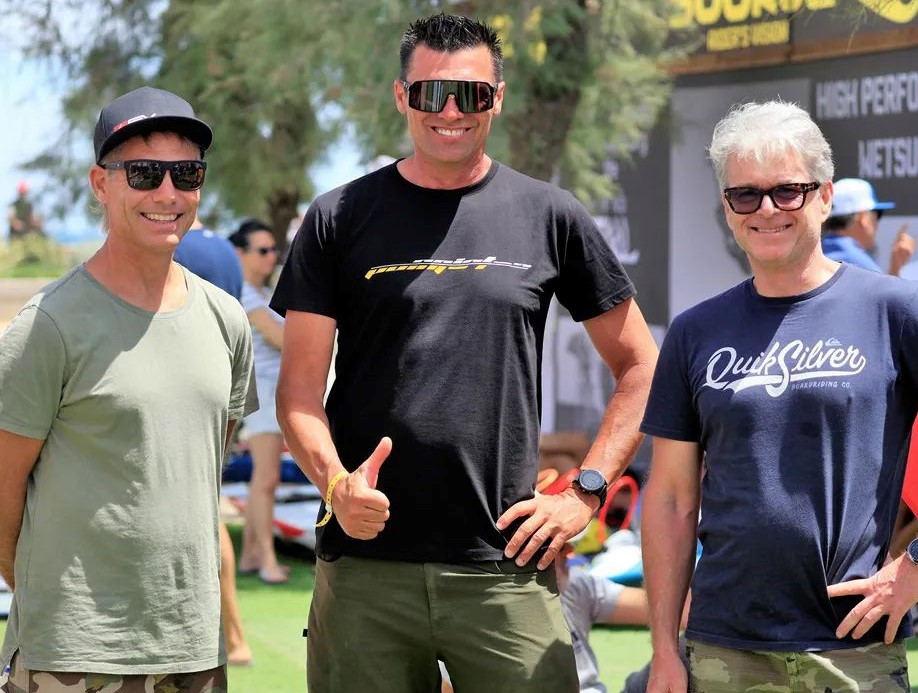 NOAH VINTHER: 2022 Windy / brutally / gnarly. Over 1200 participators in 40 + knots of wind thats what i call chaos, but I made it through 5 windy races on 4.7 and 5.6 AC-1 racing sails. So Defi Wind 2022 was a great event for me and will definitely return in 2023. 
Paulin finishing 13th in the 13-15 aged men category, and Lucile 2nd under 17women