The first event of the EFPT has taken place in Austria as every year. The EFPT has taken a step further in the organization, run by Adam Sims, and has proven to be setting a 2.0 tour that is growing and has a great follow.
The event was ending with the single elimination that has seen Jacopo Testa from the P7 Black Team winning over Yentel Caers.
A great start from Jacopo that has proven again that our Point-7 Slash development is never upsetting the champion's needs.
Let's ask our champion Jacopo a few questions: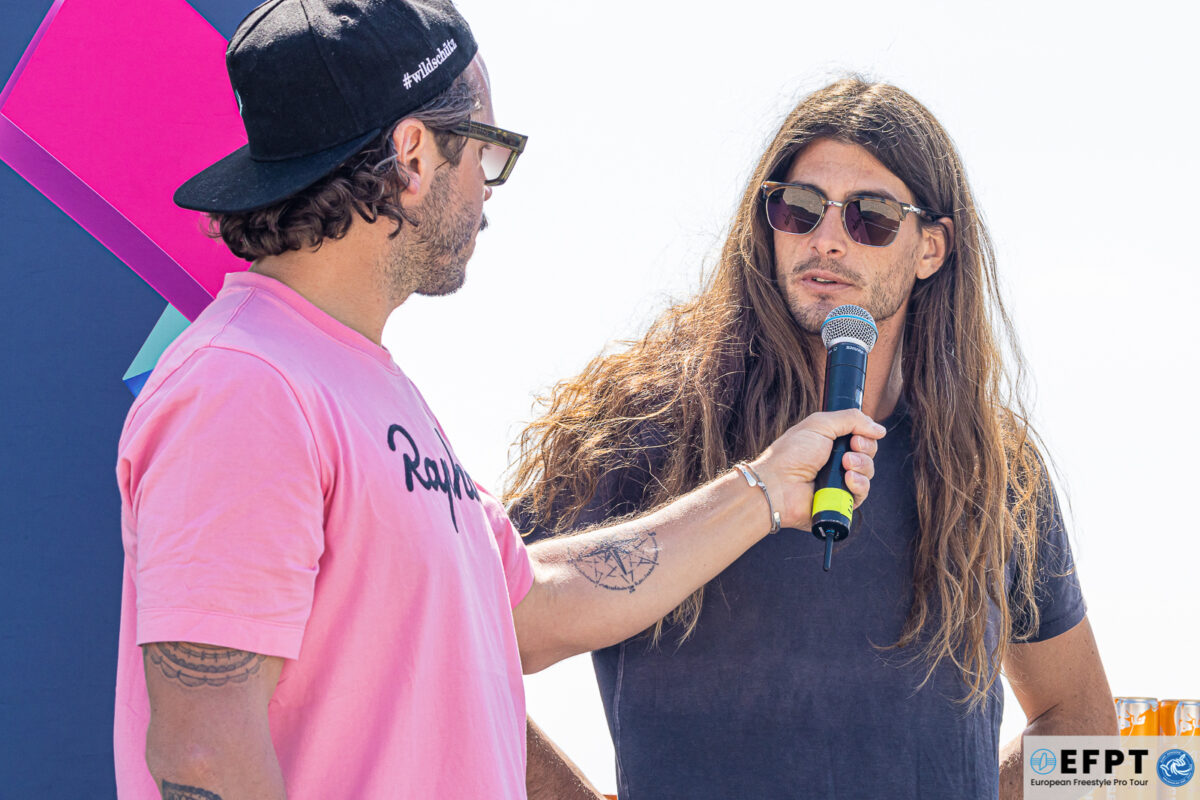 First event, first win! Were you expecting the win? No, not really. By seeing the names on the entry list, I hoped to be in top five.
I did a lot of training during March in Venezuela with mostly 4.4 wind, and I spent the period before at home in Sardinia which wasn't that good, the reasons were due to a twisted knee and ligament problem with the wrist; plus was not that windy, too cold, and rainy very often.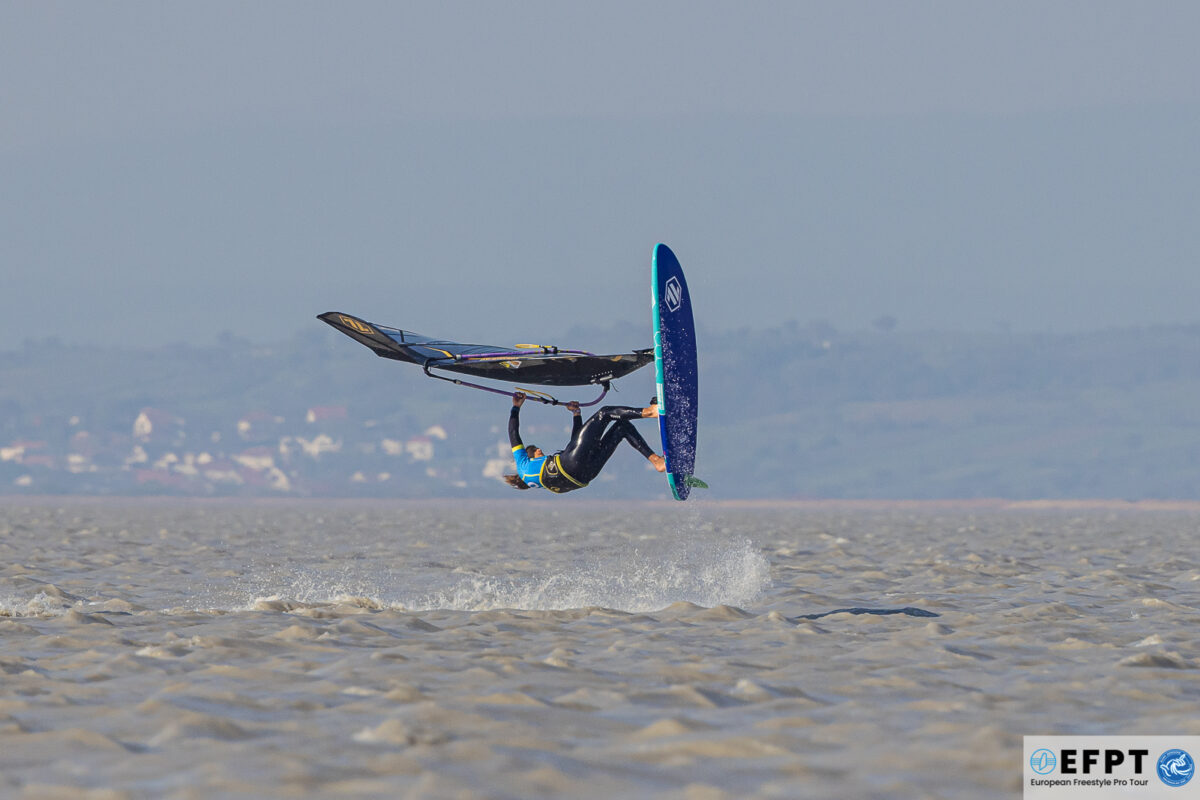 What were the ingredients that brought you to dominate the first event? Judges and the commentator where impressed from the style and how clean I landed moves like chachoos, spock culos and no handed flakas.
Windsurfing champions are often thought to be from some exotic islands, but you are originally from a city, Milan. How does that work? Yes, but in the last 10 years there were three world champions from Belgium. They showed to everybody that everything is possible. I personally moved as well from Milan to Sardinia Island more than ten years ago.
Is there any new move for 022?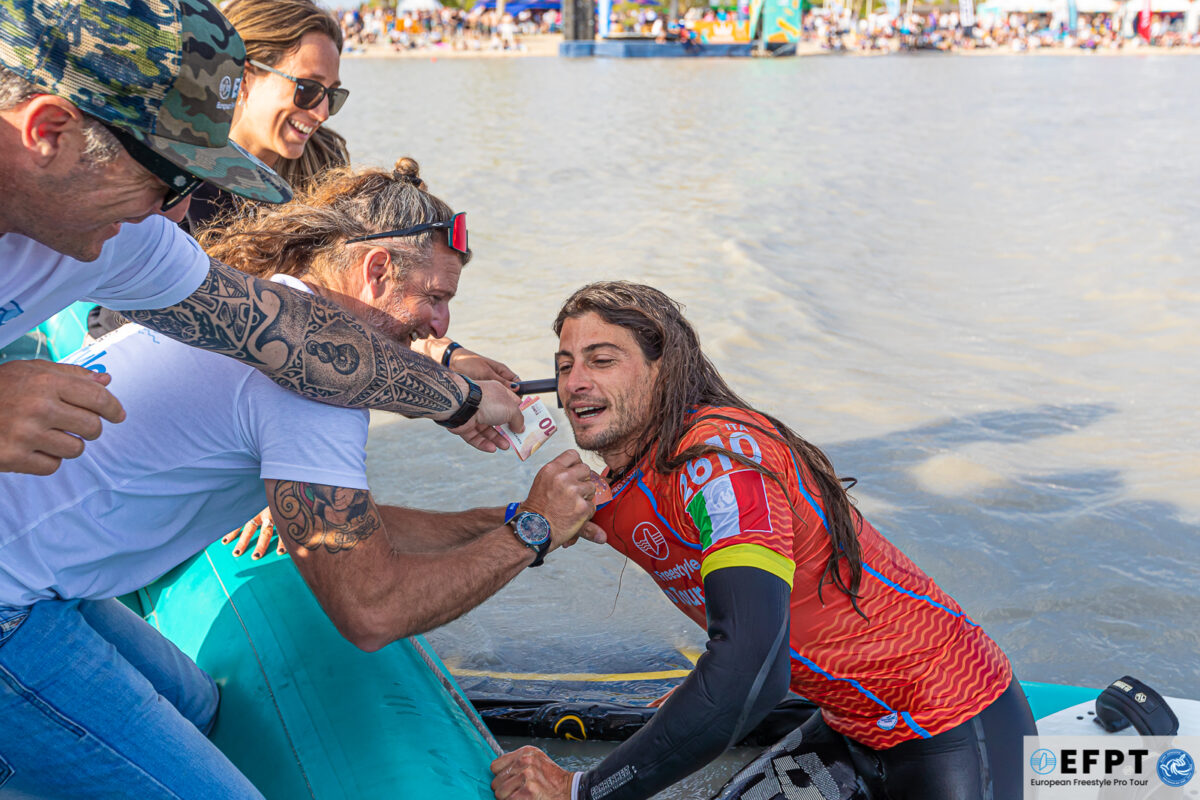 I think there are never seen combos which will show up with the proper conditions.
Foil has been entering the PWA in terms of slalom, and last year it was pushed also for freestyle. Is the EFPT keeping it only on the fin?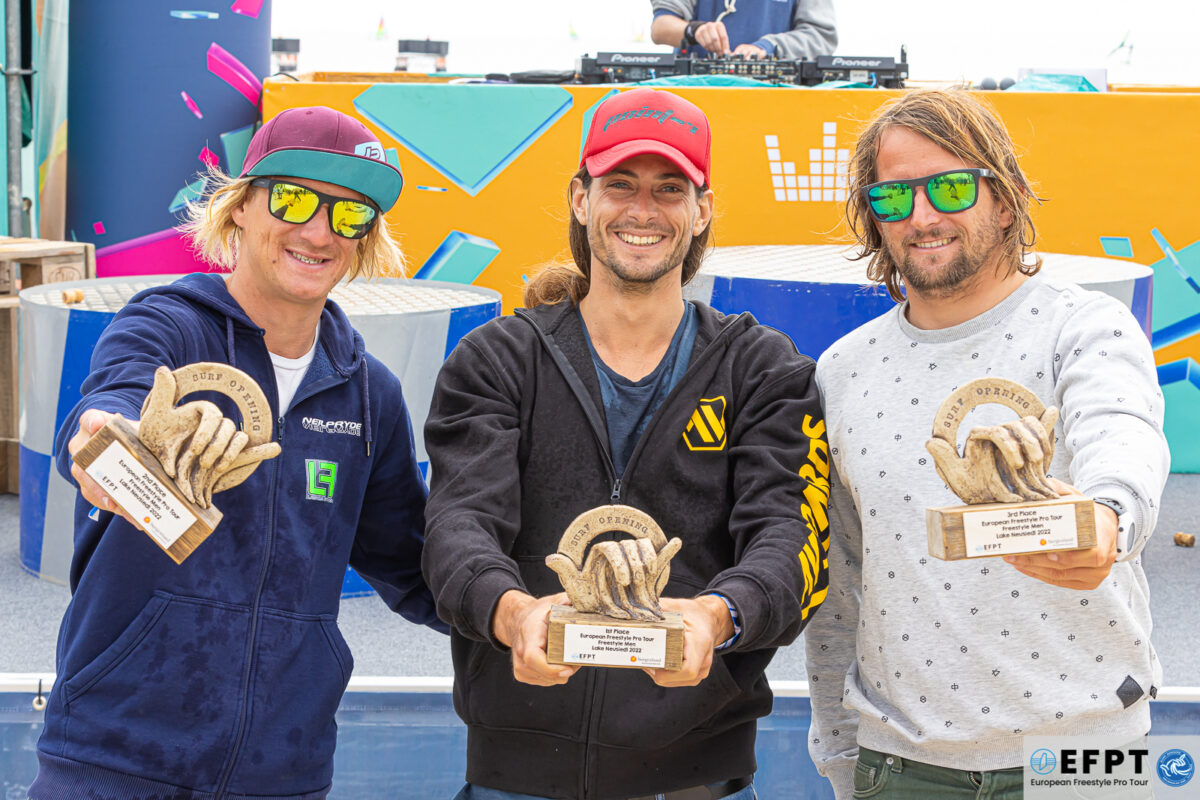 The EFPT is doing mostly fin events, but there will be a foil event in Switzerland and another one in Cyprus, which I'll not take part cause i feel it's something where I don't want to put my effort in.
We have seen a step up in the EFPT Tour organization, tell us about it. Yes!! I think everybody can see it, the tour got bigger with more events and some of them in new places. EFPT crew has grown, there are more people behind the cameras creating fantastic media content. The livestream, graphics is amazing.

Where will be the next event, and what are your plans till then? EFPT in Vieste, Italy is the next event happening from 9-12 of June. I'm staying a couple of more days in Milan before travelling to Sardinia or Tarifa depending on where the forecast looks better.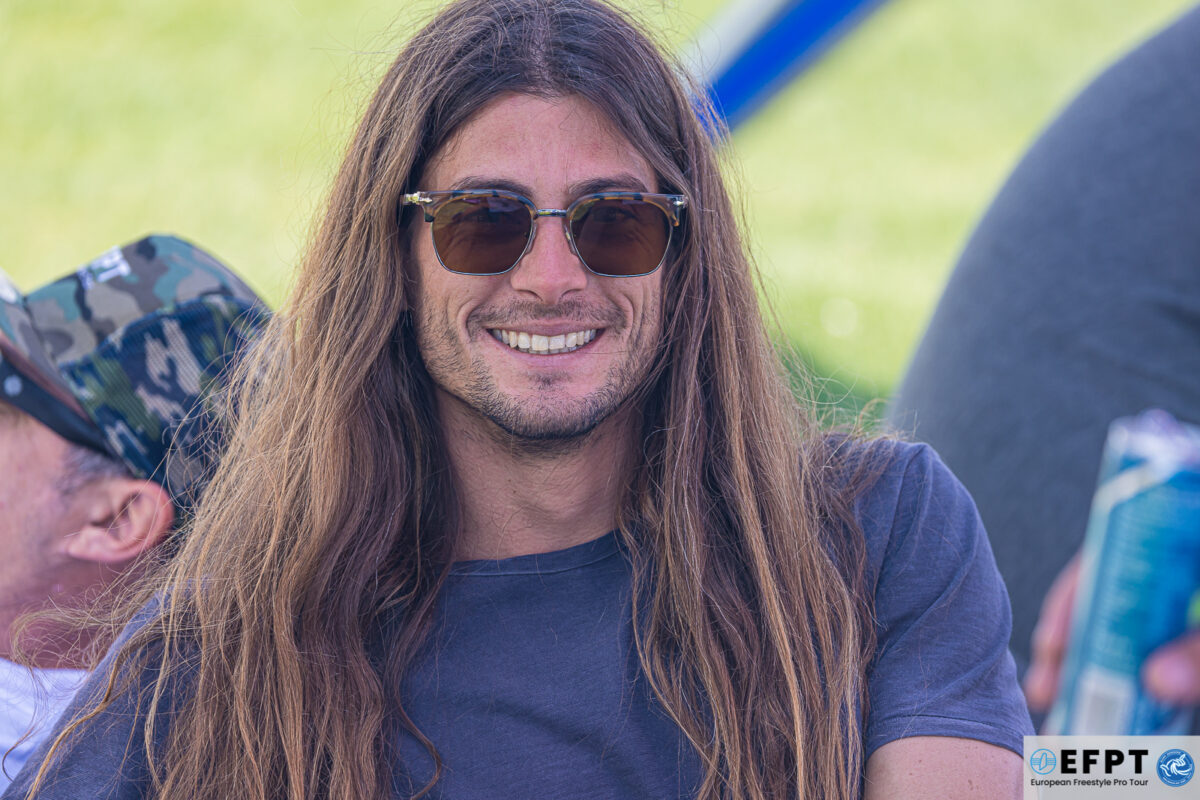 | | | | | | |
| --- | --- | --- | --- | --- | --- |
| | First name | Last name | Nationality | Sailsponsor | Boardsponsor |
| 1 | Jacopo | Testa | Italy | Point-7 | AV Boards |
| 2 | Yentel | Caers | Belgium | Neilpryde | JP Australia |
| 3 | Dieter | Van der Eyken | Belgium | Severne | Severne |
| 4 | Antoine | Albert | France | Goya | Goya |
| 5 | Steven | Van Broeckhoven | Belgium | Gunsails | Starboard |
| | Sam | Esteve | France | Neilpryde | JP Australia |
| 7 | Amado | Vrieswijk | Bonaire | Severne | FutureFly |
| | Michi | Czech | Austria | Severne | Severne |
| 9 | Jamie | Howard | UK | Severne | Severne |
| | Adrien | Bosson | France | Duotone | Fanatic |