Femke Van Der Veen
Studies, work, training, racing… … Femke knows how to fill up her day and still get her first good results at events, thanks also to her brother Jelle who pushes her on the water.
Nationality: Dutch
Age: 21
Discipline: Slalom
Do you only windsurf or do something else? Besides windsurfing I am studying at university. This summer I will start my master's in biomedical engineering. Although it can be hard to combine windsurfing with university life, it makes me extra motivated to get on the water whenever I can! It feels really rewarding to hit the water after some hours on the books. Further, I like to let people enjoy the pleasure of windsurfing as an instructor during the summer months.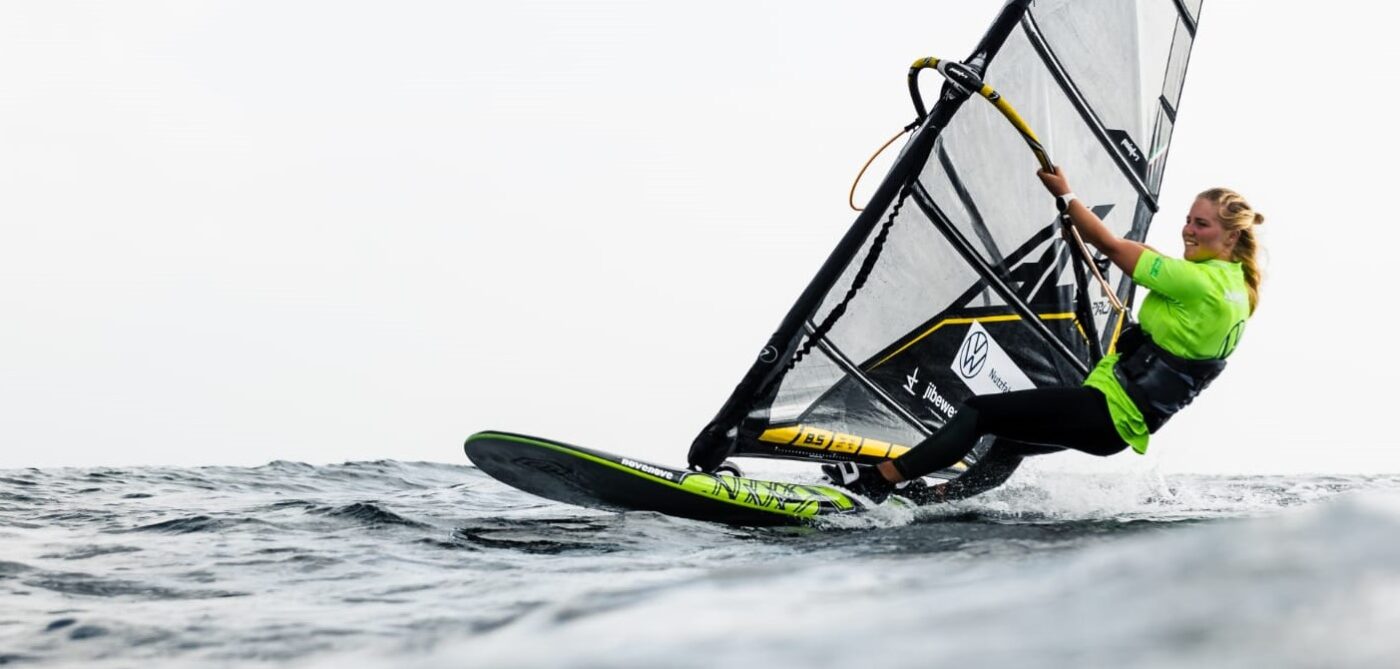 If you must choose your two best results, which would they be? My national (Dutch) slalom title and a 5th place at the IFCA Europeans in Sardinia.
A day on 7.1 slalom fin day or a 6.7 foil day? 7.1 slalom fin day! At least, when the wind is stable: nothing beats the feeling of going full power over the chop then! When the wind is gusty, I sometimes prefer a foil day on the smaller sails. Trying to improve my speed on the foil in that kind of conditions is still quite new for me and brings a lot of adrenaline!
A day 8.6 slalom and big board or foil board and 9.0? In the light winds I would choose the foil board and 9.0! I really like the challenge of the foil gybe in almost no wind.
How do you see the future of racing and the competition between foil and slalom? The competition between foil and slalom can be interesting. It adds an extra dimension to the racing. I am also happy that we don't have to wait on the beach anymore when the wind is good enough for foiling!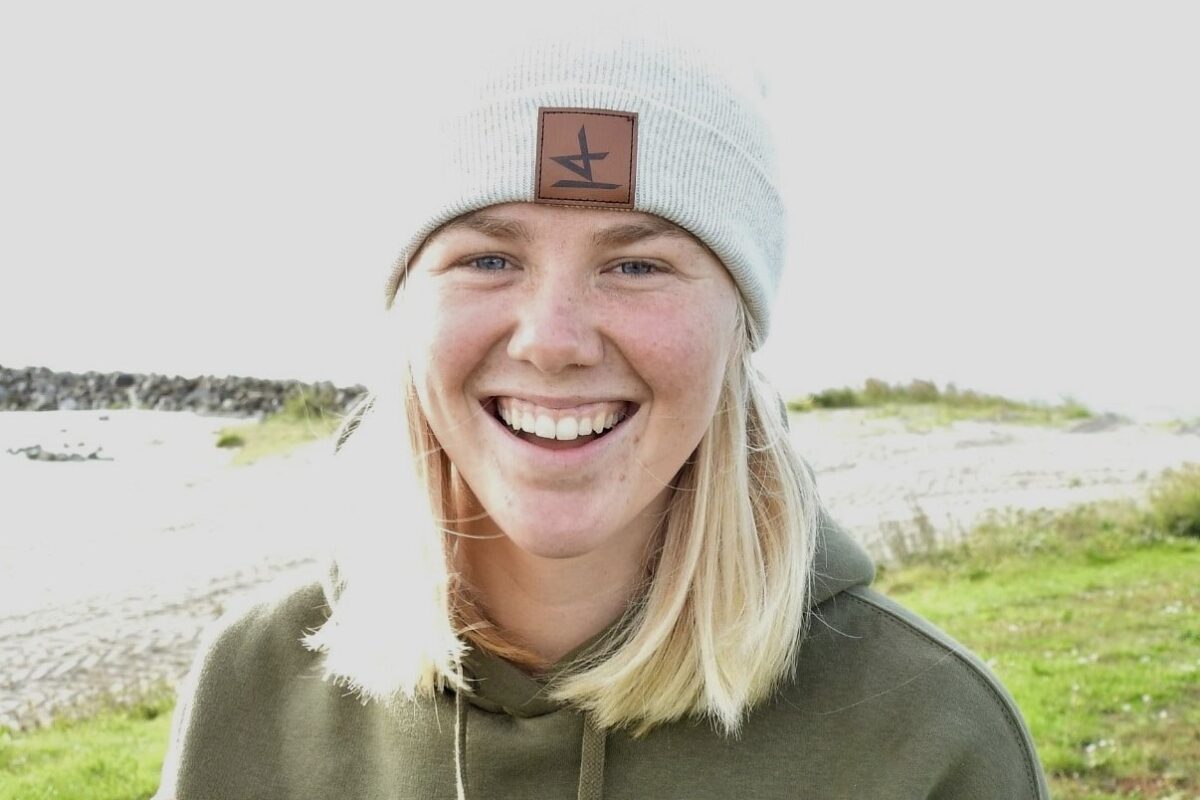 What is your racing plan for this year? This year do the Dutch and some of the German windsurf cups. The upcoming months I will train a lot to be prepared for the IFCA events and I hope I will be able to fit my first ever PWA event in the schedule.
When you get on the water, what do you do to improve your sailing?When hitting the water, I always try to go together with my brother Jelle. He is often faster than me, so my main goal is to keep up with him! Together we're a good team! I try to focus on improving my gybes and speed. And lastly, I always remind myself to have fun, because that's the most important thing to keep improving!
What do you do to keep fit out of the water? When it's not windy, or in periods I must focus on my studies, I go to the gym to improve my power and strength. Furthermore, I like to make some hours on the road bike for my endurance or go mountain biking. A run every now and then to top it off! Besides that, I focus a lot on my flexibility and core stability.
Do you follow any diet or health program? I do not specifically follow any diet. I just try to have a balanced diet and try to eat healthy!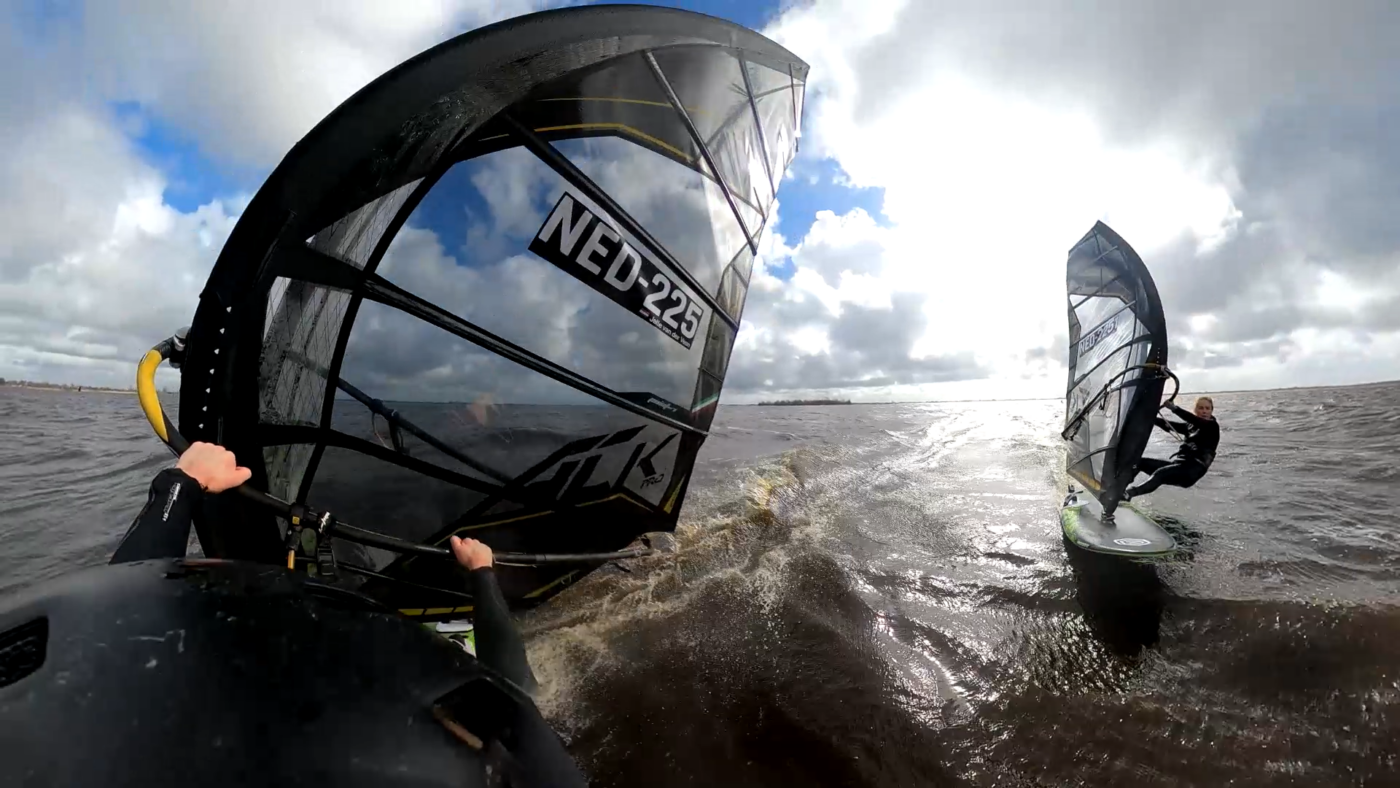 If we want to follow you on your socials, give us a motivation to put follow on your socials: Together with my brother Jelle, we want to share our passion for windsurfing. We try to do this by making videos on YouTube.
Follow Femke:
YouTube: https://www.youtube.com/channel/UCuc043ehhDbwgwag92E5VOA
Instagram: https://www.instagram.com/_femkevanderveen/