Second event of the EFPT was run at the Surf&Kite Watersports centre in Rhodes, after the first event this spring in Austria. Due to covid there were not many events this year, but thanks to the organizers who did not give up the enthusiasm, some events are taking place and having an amazing success. Riders want to compete, it's their life, their passion. The Point-7 Black Team brought great results on their SLASH Freestyle sail. Jacopo Testa finished third, Marco Vinante just by a place out of top 10.
Here a quick interview to Jacopo Testa after the event.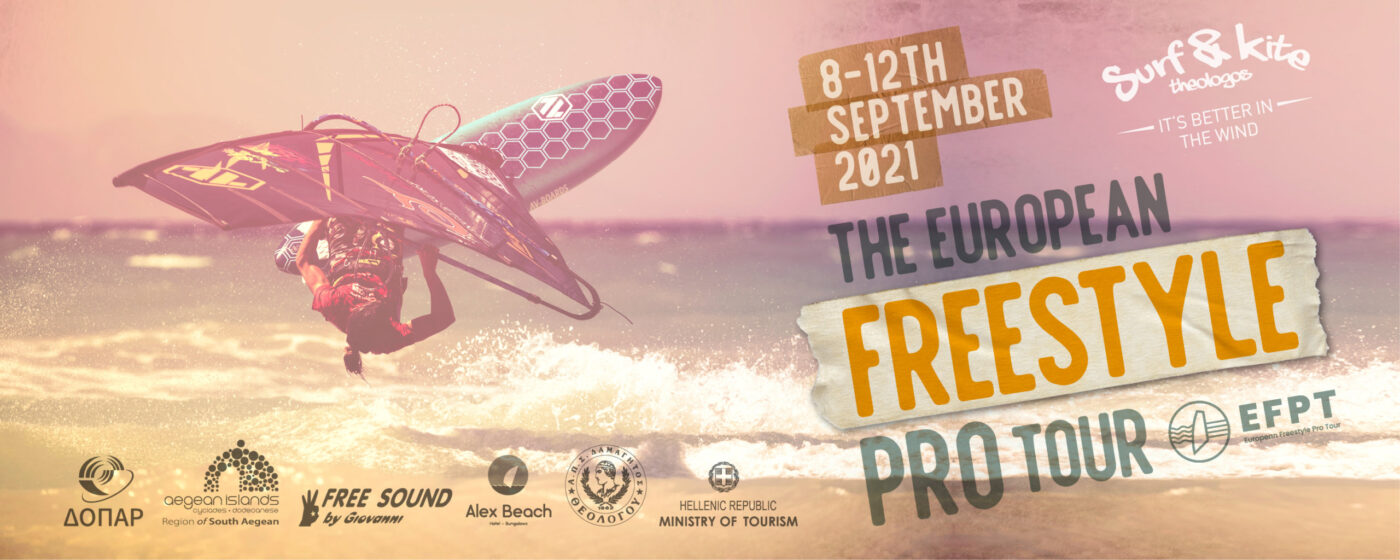 How was it to keep up the training motivation when not many events were run?
I personally love windsurfing a lot. Sure, if there are no competition, I'm missing them and get less used also to competing, but because I love the freestyle discipline, I'm always training as hard and as much as I can. I try to travel even if it's not so easy in these periods.
I'm mainly training at home in Sardinia. Sometimes it's not easy because I'm pretty much alone on the water and the weather can be rainy and cold, but then better days come and the motivation to push is back!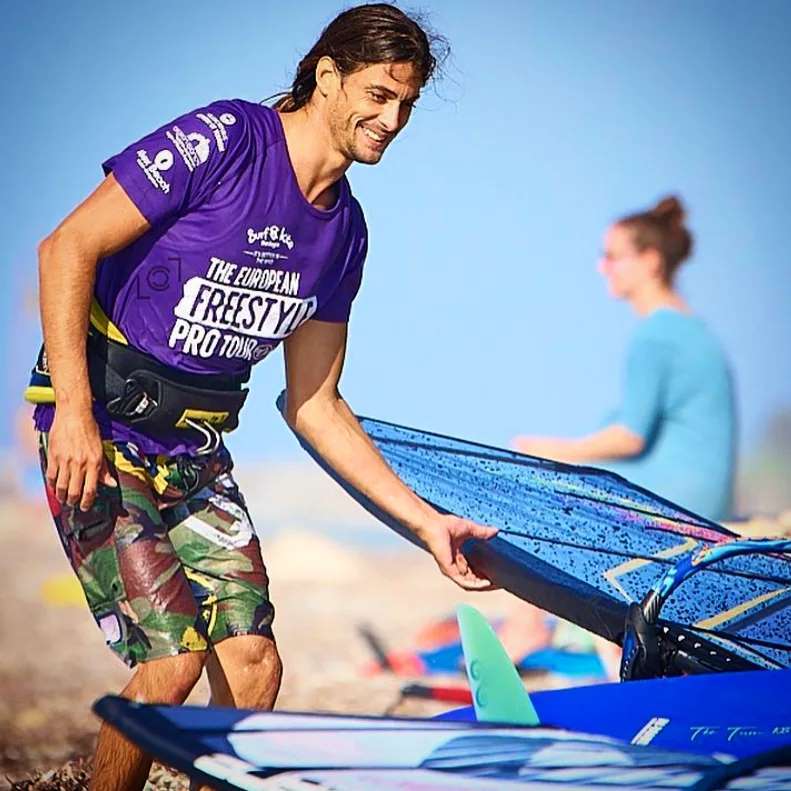 You finished second, next event will be in UK probably. Where are you standing now in the overall ranking after a 2° and a 3°?
I finished second in Austria and third in Greece, so I'm now standing third overall and probably we'll have one more event in UK. I'll do my best to improve the result!
In Rhodes single elimination you have scored straight to second place behind Amado, but then the World Champion Yentel Caers gave you a good battle in the double. Tell us about your highlights of the contest?
Yes, second in the single and third in the double. The level was firing thanks to the great conditions we got. 25 knots with ramps of a meter and one day which I wasn't competing with 30 knots and waves of 1.5 meters. Freestyle moves between the waves while coming to shore where it is flat, and on the way out with the ramps to jump. Was crazy good, full of waves jump, big Shakas and Paskos like nothing else.
I had good heats, probably the best I had is the one against Youp which was over 40 points.
Surf & Kite Theologos Watersports has organized this second event. They are also your sponsors, and we know that you spend time on the spot during the year. Was this an advantage for you?
Yes! I had so much support from Toby and his family from the water sport centre, from Pantelis and Nikos and all the crew! I knew the conditions, and this helped a lot to prepare a solid heat.
When you are spending time there, you also organize with the centre clinics and stages which is amazing for clients who can be there during those weeks. Why would you recommend Rhodes and the water sport centre for a holiday?
We had a kids camp right before the event starts, four kids fully stocked on freestyle, and they even joined the competition. Was fun to see the next generation and made me think about myself when I was in their age. The spot is windy every day in summer, 25 knots, it's amazing for freestyle, slalom and free ride. In windier days is perfect for jumping! Tobi and the crew are super friendly when I'm here this my second home.
What are your plans now and in short future?
I'm thinking to go to Brazil but I would like to go in November to get the best conditions, but at the moment there is a chance to have a Pwa event in France middle of November. So nothing is sure.
My home is Sardinia, sure I'll be there the most of the time.