Choosing to travel by plane to exotic places this summer, for our Windsurfing holidays, due to the pandemic's restrictions can be limiting our desire to do so. We have been in touch with our Partners who run Watersports centres in Canaries and Greek islands, to find out how they are organized to make sure that even if you would need a covid test, once you arrive, you will have the best windsurfing holiday ever. It could be the best time to go, as it will not be as packed as usual! This week we meet Tobias Gottfried from Surf and Kite Theologos, Rhodes.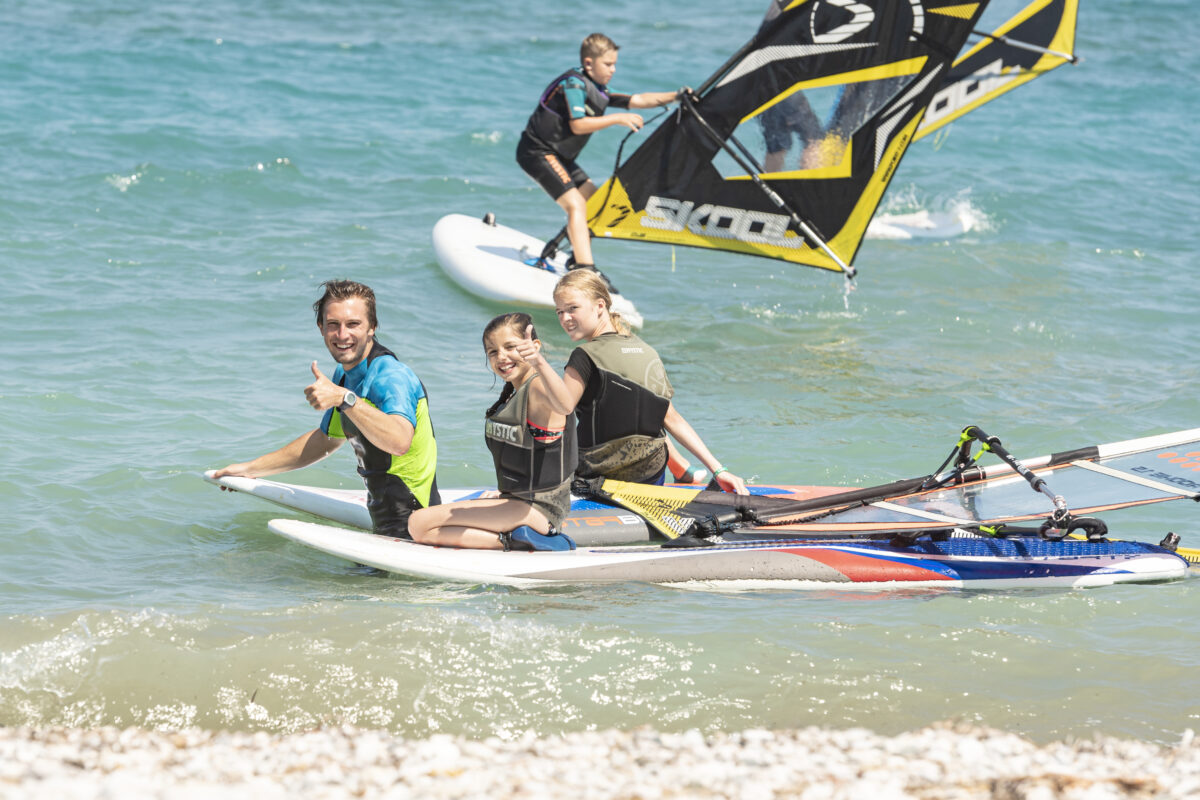 When we want to come to your Windsurfing Centre for a holiday, what do we need to bring with us, or do, before we come, due to the new Pandemics restrictions? Greece opens complete for tourists. U only need a negative test or been vaccinated. That's it!

Other Observations to be prepared for once reached the country? Bars and Restaurants closing at 1 o clock night-time which is enough time after a good day at the water 😉
When will the centre open and till when will it be open? We already started at the 1st of May 2021 for the new season.
Since few years you have open a hotel in the centre, what other services are providing on top of water sports, windsurfing, kite, wing? We provide any kind of sports and course. Yoga, Zumba, and CrossFit classes. Mountain bike and Road bike rentals and tours. BBQ´s and dinners, Live Music nights. A lot of program beside Watersports.
What is needed to reach the island. Any flight or to do advice?Always easy to reach by pane directly to Rhodes. They are flights from any Airport in Europe. As well u could take the ferry from many ports around Greece and travel to Rhodes by boat.
Do you have any stages in plan for 2021? 2021 will be an amazing year for us. We build up a brand-new place. The station is bigger and a wonderful new design. We have more Boards, more sails, and more people! And we are very proud: In September we will hold the EFPT stop at Theologos Always easy to reach by pane directly to Rhodes.
You will be hosting on of the prestigious EFPT event. Which are the dates, and any side activities for the clients visiting that time? We are organising a Kids Camp just before the Camp. A junior event and the main freestyle women and men event. Besides this a lot of activities music and parties!!! The dates are 8. – 12 September 2021