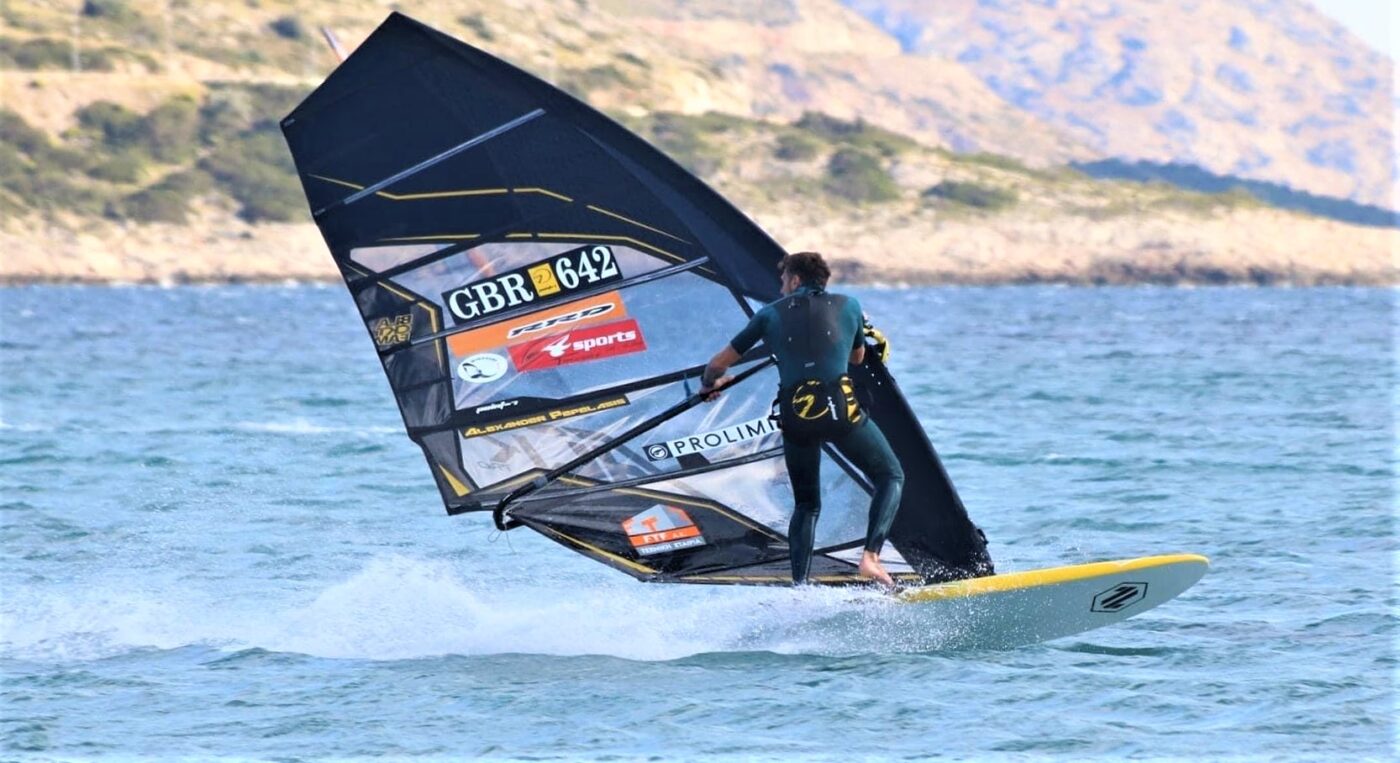 Alexander Pepelasis was met by Point-7 when he was working for the Point-7 UK Distributor, Zero Gravity. After some years he decided to move back to his home country and has now become the Point-7 Agent for Greece. Alex is a super active and passionate windsurfer.
You are originally from Greece, from where exactly? I was born and raised in Athens
Where and when did you start windsurfing? I started windsurfing at the Nautical and windsurfing club of Varkiza when I was 6 years old and later became a member of the national team of Greece in the IMCO One Design category.
How did you end up in the UK? I first went to the U.K back in 2012 to do my masters degree in music (Classical percussion) and as soon as I got my degree I started a Phd in music but after a short period of time I decided I wasn't built for the academic world and that I had the need to be around the sea and on the water …so I decided to make a life changing decision and started working for RobinHood Watersports, one of the biggest windsurfing shops in England.
How long did you live in the UK and where were you mainly windsurfing? I lived in the UK for 8 years and my local spot was Fraisthorpe (Bridlington) but always loved traveling around and discovering more windsurfing spots, so I have windsurfed all around the U.K
You started working for Zero Gravity who is our distributor for Point-7. Later you decided to move back to Greece, and you became yourself agent for Point-7. Are you back to your hometown? Yes, that's true I worked for Zero Gravity the Point-7 U.K Distributor, I must admit it was a great experience and I am very lucky I had the chance to work with them. Thanks to that I managed to meet Andrea Cucchi who I always had a great respect for and my present manager Dirk Doppenberg. Also, thanks to ZG I got to meet windsurfers all around the U.K and built a good long-term friendship.
Indeed, after a lot of hard thinking I decided I had to return to Greece permanently to live at my summer house which is situated in the suburbs of Athens and has the amazing advantage of being next to the sea.
I must admit that I have always had a soft spot for Point-7 even before I started working for ZG. When I met Andrea and his team in Lake Garda I was immediately inspired and determined that I wanted to be a part of the Point-7 team. I was lucky enough that my passion and my belief in the brand was noticed by Point-7 and they could see how much I love what I do that I was offered the Agency for Greece and obviously without a second thought, I grabbed the opportunity.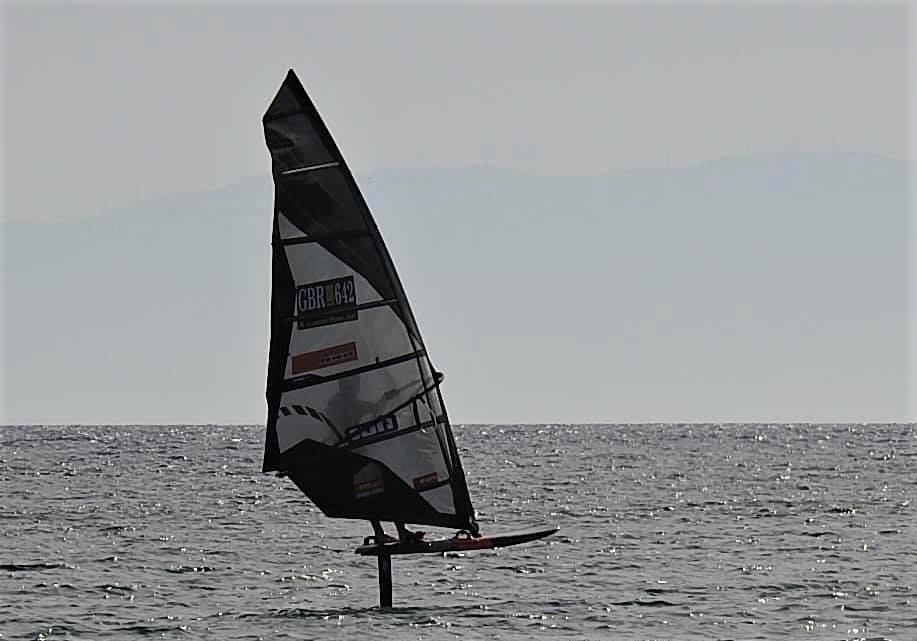 How different is windsurfing in the North Sea\Atlantic from the Mediterranean Sea? Very good question, the answer is day and night . The North Sea is magnificent and scary at the same time. The current and the tides are massive, the waves can become seriously big and very cold, so you are always in great risk. But it's an experience all windsurfers should have. It matures you and improves your skills tremendously. The Mediterranean feels like a massive warm pool compared to the North Sea. Just looking at the sea and all the different shades of blue can give you the goosebumps. but to be honest for any windsurfer just being on the water should be enough.
You are now the Point-7 agent in Greece. Did you have the chance to meet many of the Point-7 Greek windsurfers already? Some of the Point-7 customers I already knew and some I have now met and luckily the windsurfing and Point-7 community is growing rapidly so I am very pleased to get to know and build a relationship of a common passion with dreams and trust !
Surf&Kite Theologos is one of the Point-7 centres in Rhodes, who will host one of the EFPT events, and supply a stage with our Point-7 Black Team rider Jacopo Testa. Are there other plans this summer with Point-7? A lot of plans are to be scheduled and to be officially announced. Unfortunately, with the Covid situation everything has been on hold. We have been told that from the 15h of May the restrictions will be lifted.
At the minute we would like to be at all the National slalom events (Dates and locations will be announced shortly) and at the IFCA event in Paros 1-5 Sep.
The plan is also during July to visit Lefkada (Club Vass) which is a great testing spot.
Greece has a massive variety of windsurfing spots that most windsurfers are aware of and depending on the forecast we all arrange to meet up and have a sail together, so that is another good way for most windsurfers to get to know and manage to try out the gear and receive some good feedback on the products.
Where can now people find Point-7 in Greece? Since Point-7 is now working with an Agent, an extra positive side is that we are mobile, and we can be found on the beach all around and we can arrange appointments where customers can try out gear. Our local spot is in Anavyssos, a 40' drive from the centre of Athens and a 20' drive from the main Athens airport. I am personally more than happy to visit customers at their local windsurfing spot and help with their sail tuning or with any other problems they may need help with.
We would like customers to feel that they are a part of a group and that we are all here to share a passion and have a great time on the water. So please feel free to contact me and drive me crazy with questions because that's what I enjoy the most. Windsurfers can find me on my email ([email protected] ); on Messenger as (Alexander Pepelasis) or on my mobile phone (6989884867)
If someone would like to come to Greece for holidays, how will be the situation be with the restrictions due to Covid? I would like to believe that after the lock down is lifted in mid-May, holidays in Greece will be a real pleasure. The Greek Government will still try and have some safety rules in place to protect all of us but nothing to put tourists off. Especially for the windsurfing community, there shouldn't be any serious effect and we will all be able to enjoy our sport to its fullest.