Point-7 Holiday Camp: Fuerteventura
Location: Matas Bay | Pro wind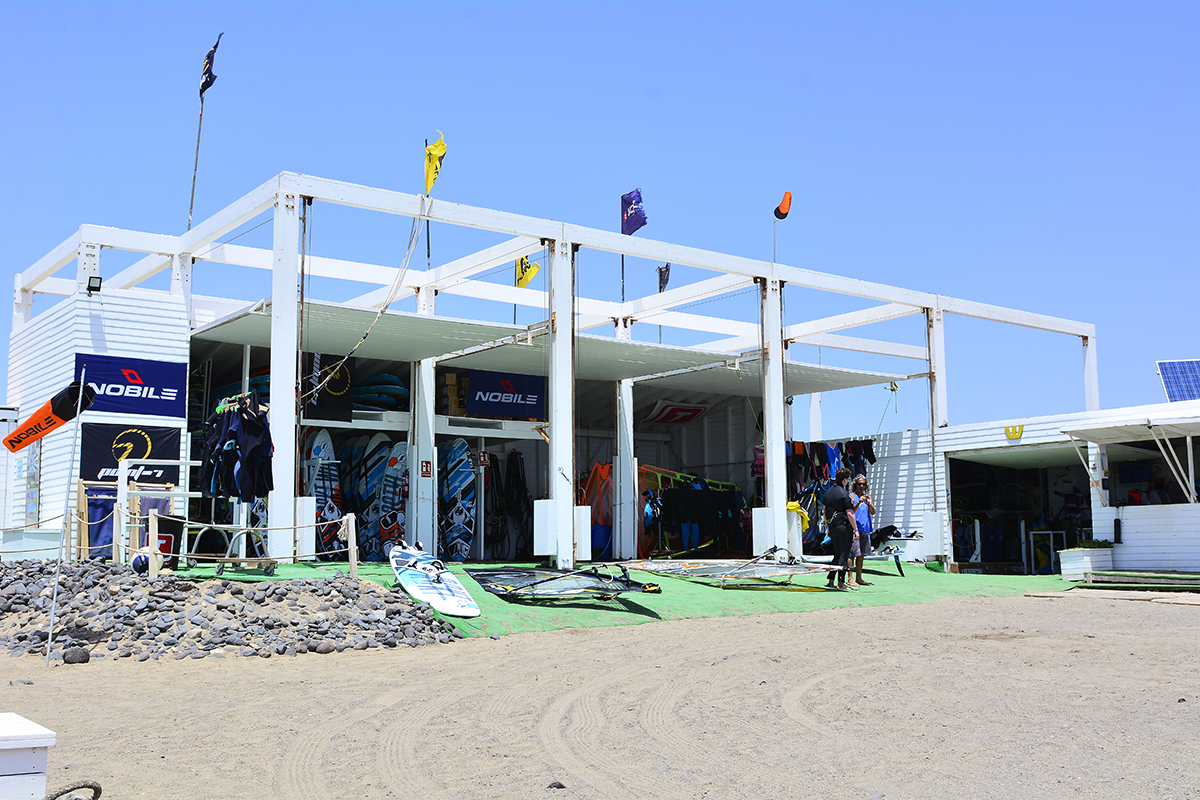 Point-7 travelled to Fuerteventura and Matas Bay to have a fun time sailing together with friends, Blacksheep and who ever wanted to join. A chance to spend a week living the Point-7 lifestyle.
Andrea Cucchi with his team, were on the Matas Bay station to guide everyone through a windsurfing holiday to enjoy friendships. Who wanted to instead rent equipment and travel around the island windsurfing, could do that at Prowind92 from Davide Zilli.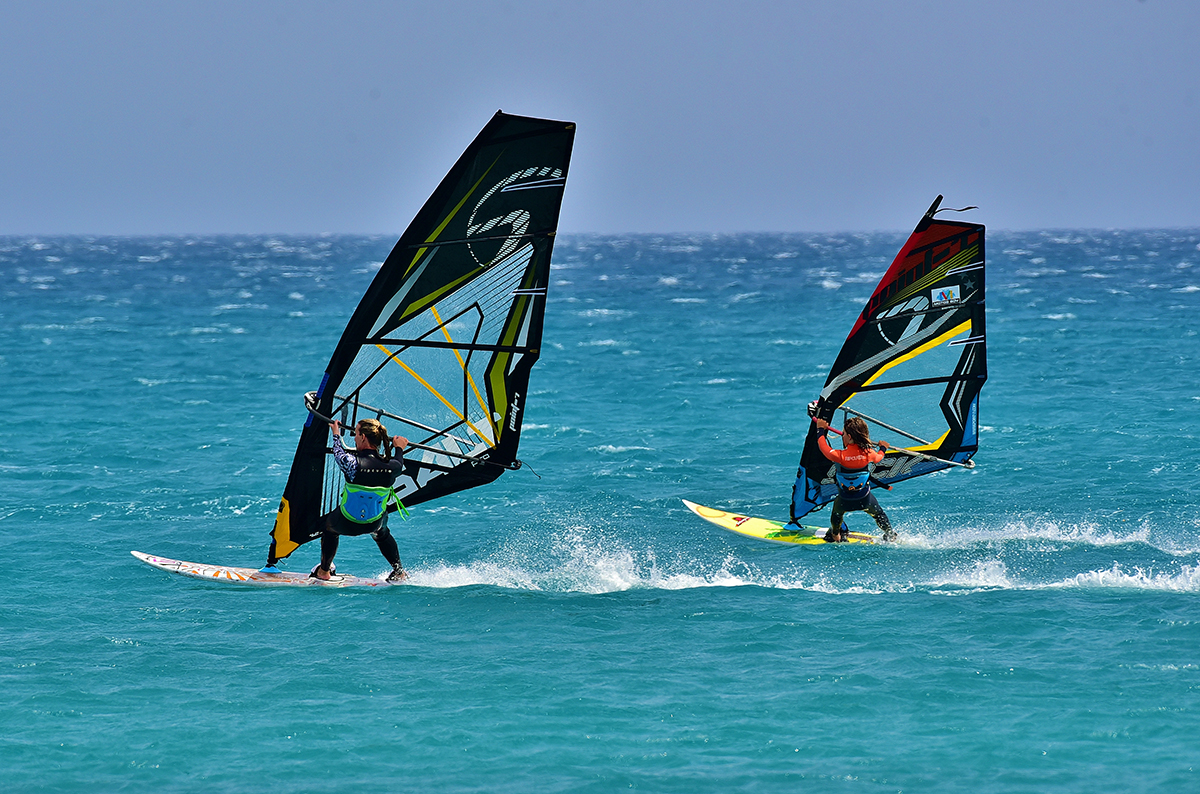 The weather decided to throw in some wild cards of unexpected wind directions, but this is our sport.
Matas is the flat-water paradise, a joy to rid for everyone. Perfect to learn the basics manoeuvres, to high level freestyle and speed sailing on slalom boards. From there you can launch to long distance rides next to the coast. It's a comfortable centre with all facilities, from rigging to changing rooms, showers, bar a great Matas staff who really supports the fun in safety and service.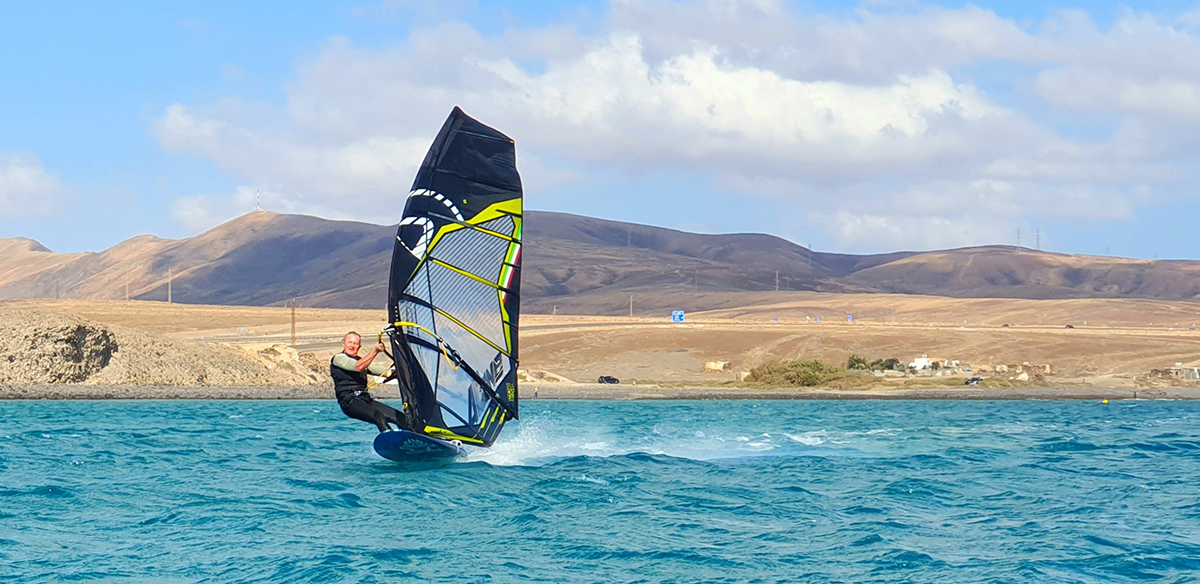 During the camp, there was a surprise, surprise! Instead of the normal offshore winds and flatwater, the strongest Calima in decades showed up. Calima means dust from the Sahara. You can also have very strong ESE winds. This turns Matas Bay into a wave spot. Bringing waves and strong onshore winds that were mastered only from a few of the camp, as the timing to jump in the challenging shore break needed some experience. Davide and Nicola gave though a great show to those who never had the chance to sail those conditions, and Andrea the day before had fun on the slalom board in the bay.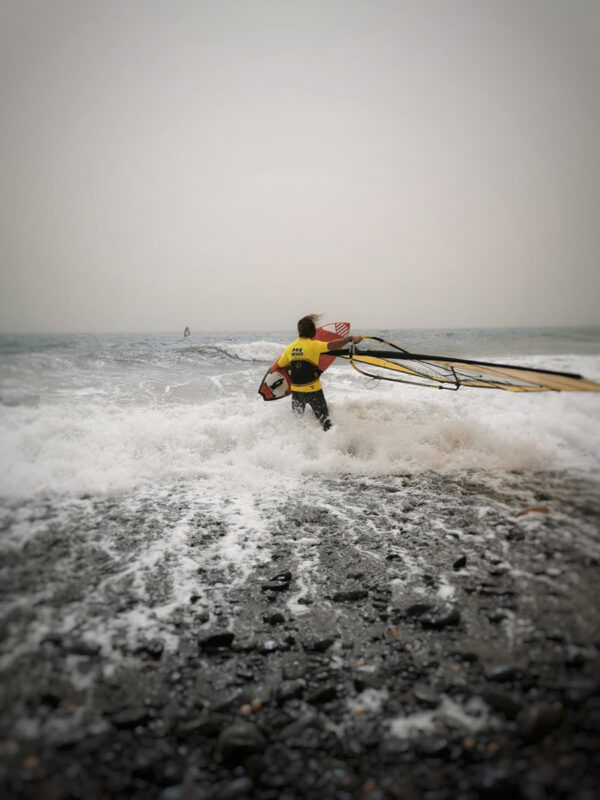 The wind and weather went back to normal. Hard core is fun, but what is more important was to see everyone on the water when the flatwater was back! The opportunity to do some flat-water blasting and playing around, chilling on the beach and watching the world go by.
Sharing windsurfing stories, to the global problem of the Corona Virus unfortunately.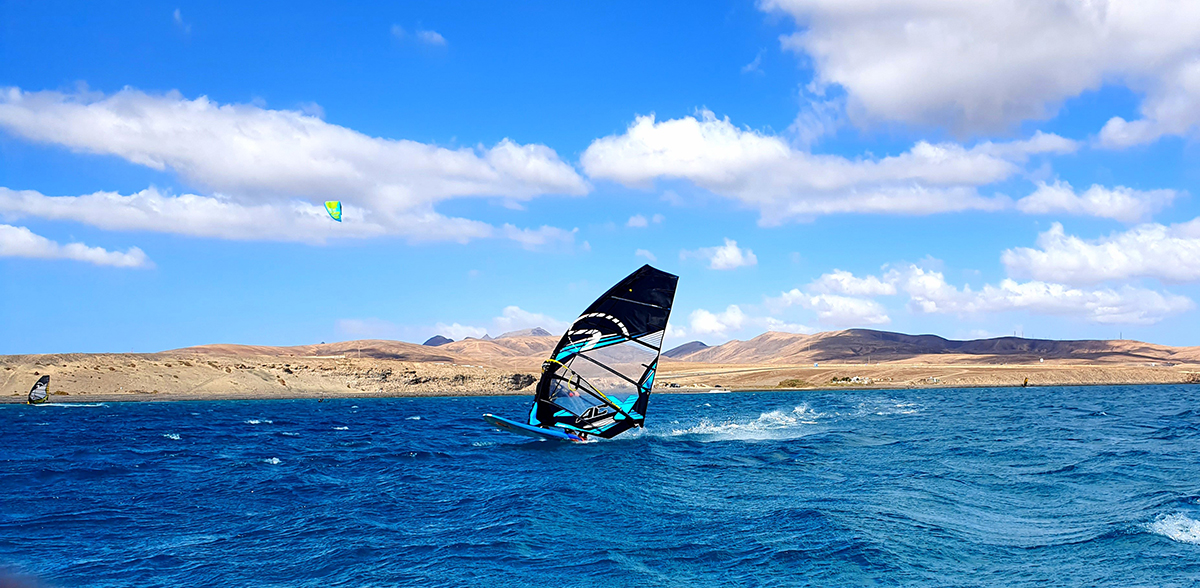 While for many Matas Bay is the centre with all facilities, for those who wanted to rent and go experience different spots, Pro Wind offers the unique service, for you to take material away around the spots of the island. Park the car, put the stuff on the roof according to the conditions of the spot of your choice, and go. Before leaving to windsurfing, Prowind92 offers great breakfast and ice cream, perfect to charge up! The locations to test are many. From wave spots to more choppy or smaller waves.
During the week the wind directions were different, giving everyone a chance to play with many conditions, sailing in group in conditions that would have been avoided alone.
Nice BBQ on the beach, dinners all together and this was only for this first Point-7 Holiday Camp. More to come with more activities!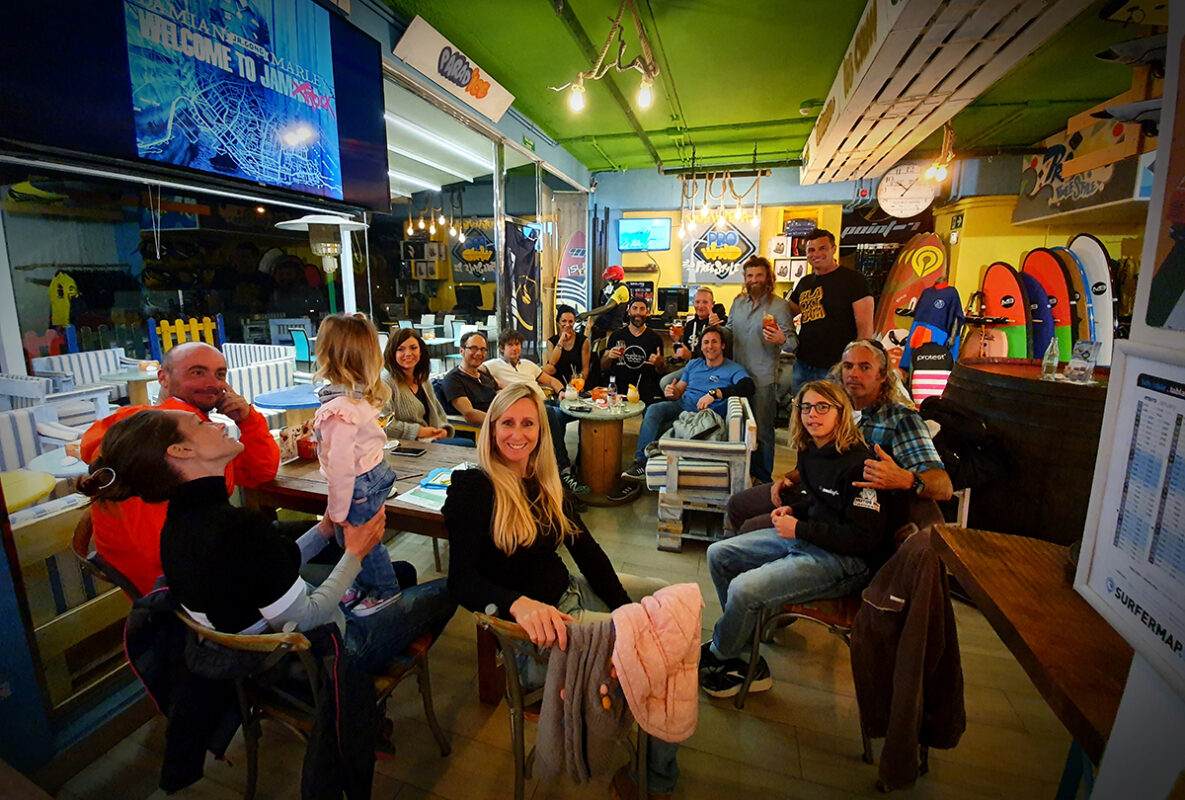 A true holiday of living the POINT-7 spirit.
Look forward to hearing about the next one.
---
Gallery