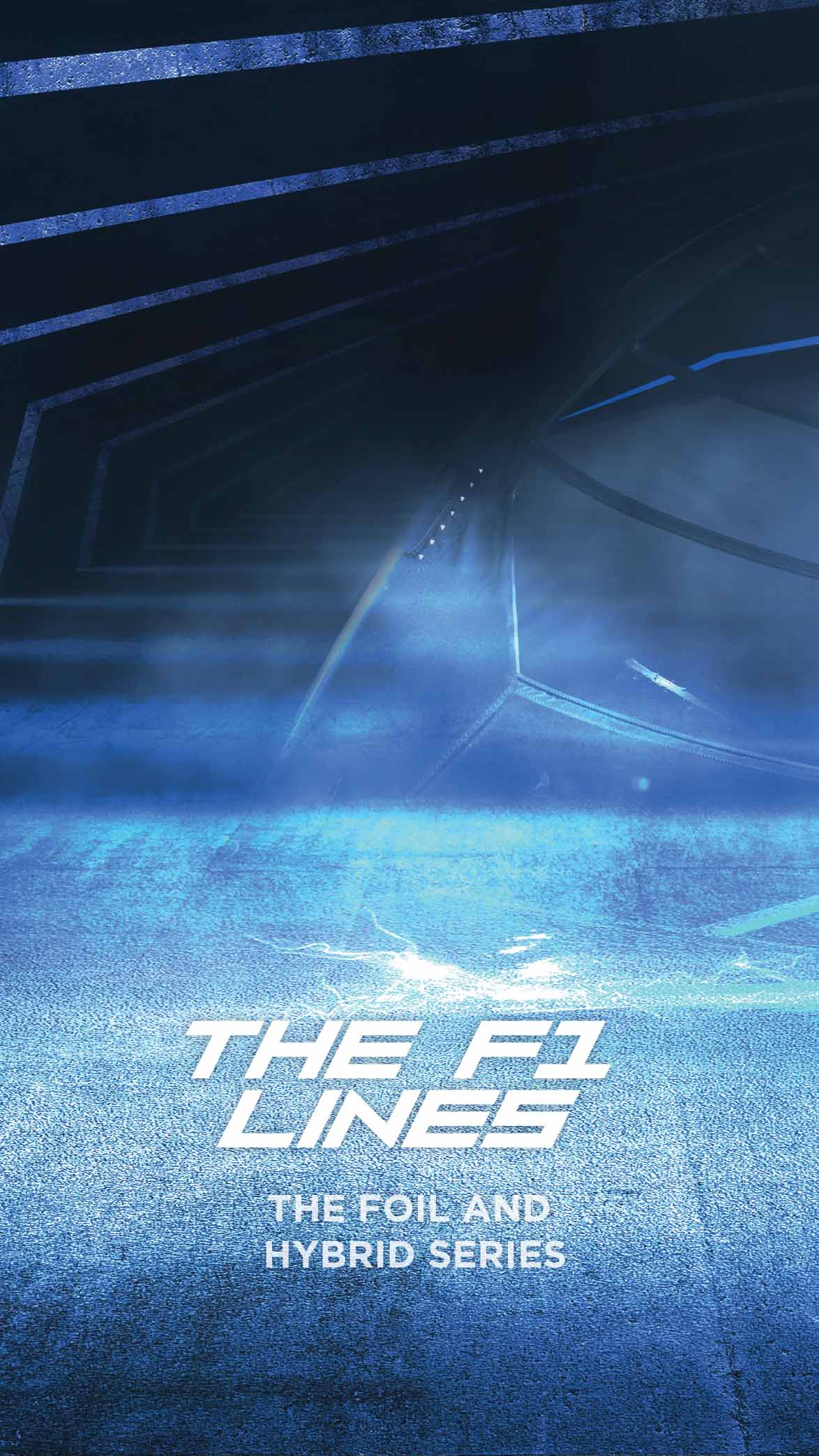 The Foil and Hybrid series
Point-7 has invested lots of energy to focus on the development of specific foiling products. Presenting the first foil range in 2020 and being working on daily basis on new sail concepts, mast lines and foils.
Taking the Code 285_Blue to differentiate both foil and hybrid lines.
Our full foil series called the F1 only for foiling, and a Hybrid series called the F1e for both foil and fin.
The F1 splits in two lines:
The F1 Fw for VMG racing (Size: 10 and 9).
The F1 SL for slalom racing (Size: 9.0, 7.7, 6.7).
They target pure racing needs and are both dedicate for the 2 different discipline. It's not a hybrid sail, as in racing you cannot have a compromise for fin or foil to be successful.
The F1e real hybrid sail. The right compromise for foiling or going on a fin. Developed in 2 different sizes for 2 different target groups.
You can use them for wind foiling in less than 15 knots, and over 14 knots you can use them for windsurfing: a smart solution for those who want to enjoy both disciplines without having to buy double rigs.
7.6 and 8.5 slalom 2 cams. The concept coming from the outline of our F1 slalom line, but the profile of an AC-one, and mast sleeve as an AC-Z. A fantastic mixture blended to satisfy all the needs.
5.4 and 5.9 being a 5-batten wave sail with 1 cam below the boom, and small wide sleeve always below the boom to bring stability and trim on the foil in super light wind, but at the same time give a boost to your bump and jump with the extra power and speed on a fin. Whether it's foil or fin, the most important is to get on the water and have fun. The F1e is the perfect balanced sail to have great performance both when using a foil or fin under your board.