Over the summer, we have been catching up with cool places where you can check out our gear, and this time, we have had a talk with Sarah Missiaen from Windsurfing Silvaplana to hear about how she came to run this center at one of the most stunning locations in the world:

A few facts:
Name of the Centre: Windsurfing Silvaplana
Country: Switzerland
Spot: Lake Silvaplana
Type: SlalomFreeride| Freestyle | wave; Slalom, Freeride, Freestyle and Foil
Standard wind condition: 3-5 Bft termical wind
Opening months: June – September
Opening hours: Daily 8am – 7pm
Closest airport: Zürich (CH), Bergamo/Milan (IT)
Type of accommodation available in: Hotels, Youth Hotels, Camping just next to the center, apartments in Silvaplana
Website: www.windsurfing-silvaplana.ch
FB: / Instagram : Windsurfing Silvaplana
Tell us about yourself. How did you end up being owner of the windsurfing centre?
At the age of 22 I started to work at the center. At this time my dad Arnoud Missiaen was the owner of it since more than 20 years. After 6 years of working together in the center, my dad decided to do his own way and sell me the center. Since then I own the center and while taking over the whole business, I asked Alex to join in and be my business partner. Since 2013 we run the center together.
Why would a windsurfing client find your spot unique?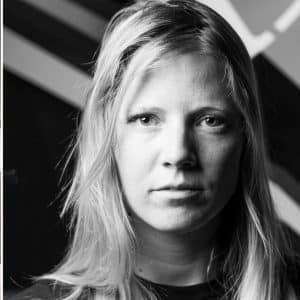 windsurfing center in Europe. With 1800 meters above see level it's a pretty stunning view and feeling being on the water surrounded of mountains with a little snow on top. The nature in our valley is absolutely fantastic and worth a journey to our little paradise. Furthermore we are the gratest team with a huge know how in lessons for adults, kids, gear, rental and sometimes also just the best training partners on the water 🙂.
How would a windsurfing client spend a typical day for a windsurfing at your spot?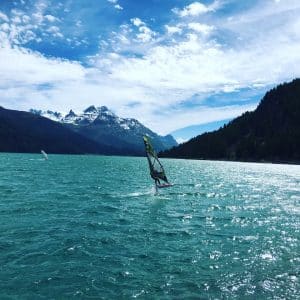 From when he wakes up till he goes to sleep. (Include activities such as other sports, meals, night life, relaxing time..) early wake up with a healthy breakfast in one of our local hotels, bike ride from the hotel to our center – beautifull morning session with the SUP on the glassy lake with a little SUP&YOGA session – after this a lovely coffee in the restaurant just next to the center – arround 10.30/11 am the wind starts to blow gently for about 1-2 hours, just perfect for a session with the windsurfing foil we rent out – after the wind has picked up there are perfect slalom and freestyle conditions until 6/7 pm. After a good windsurfing day you can enjoy a fresh apreritive in our little restaurant surf center – if you're not tired you can go for a run around the lakes or a swim in some little lakes in the wood (they are mostly warmer then 20 degrees) – shower and off for some nightlife, although the nightlife up in the mountains has not so much choice as the day activities. There are some nice pizzerias with good food and some little bars with some drinks for the ones who still have energy…
How many days of holidays would be perfect to enjoy the area?
Between 1-3 weeks
Check out a few shots, and a video from the beautiful surroundings of the center here below.