SAIL VS SAIL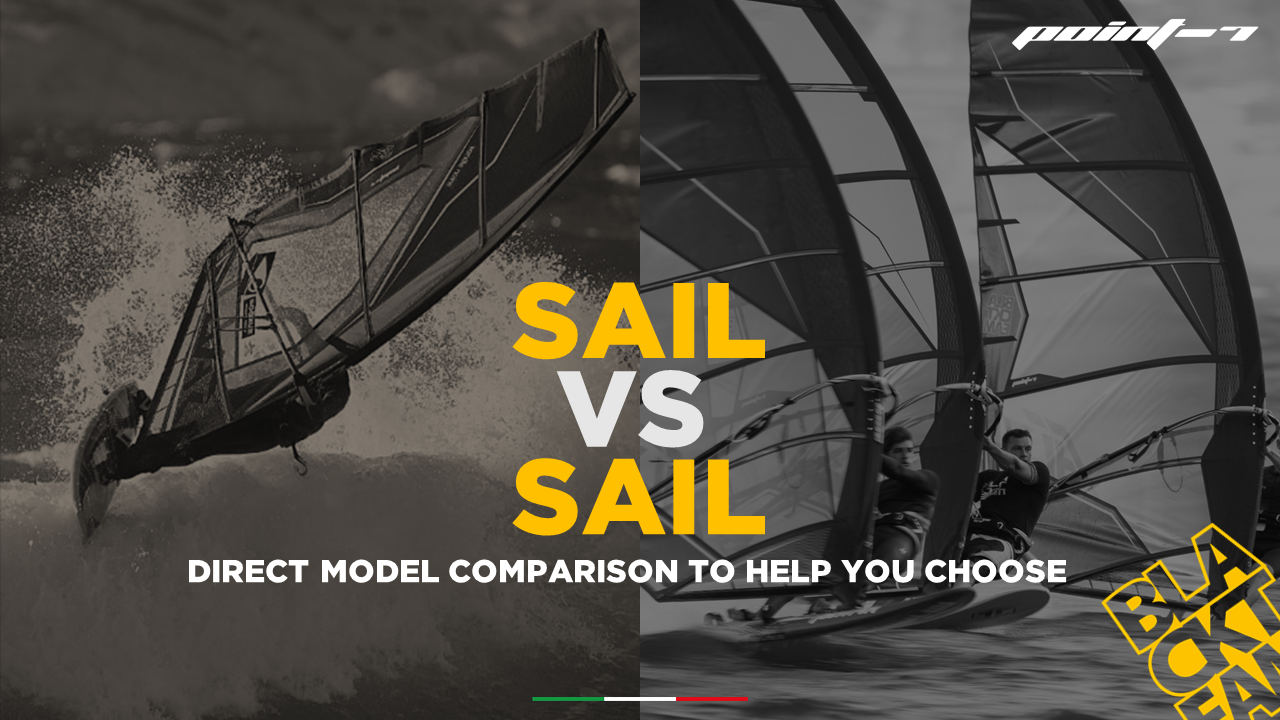 How often are you thinking which sail model would be better for your style?
Well in this article you will find all the comparison of one sail model against the other »
Enjoy the reading and if you need more support, send us a mail at [email protected]
FAQ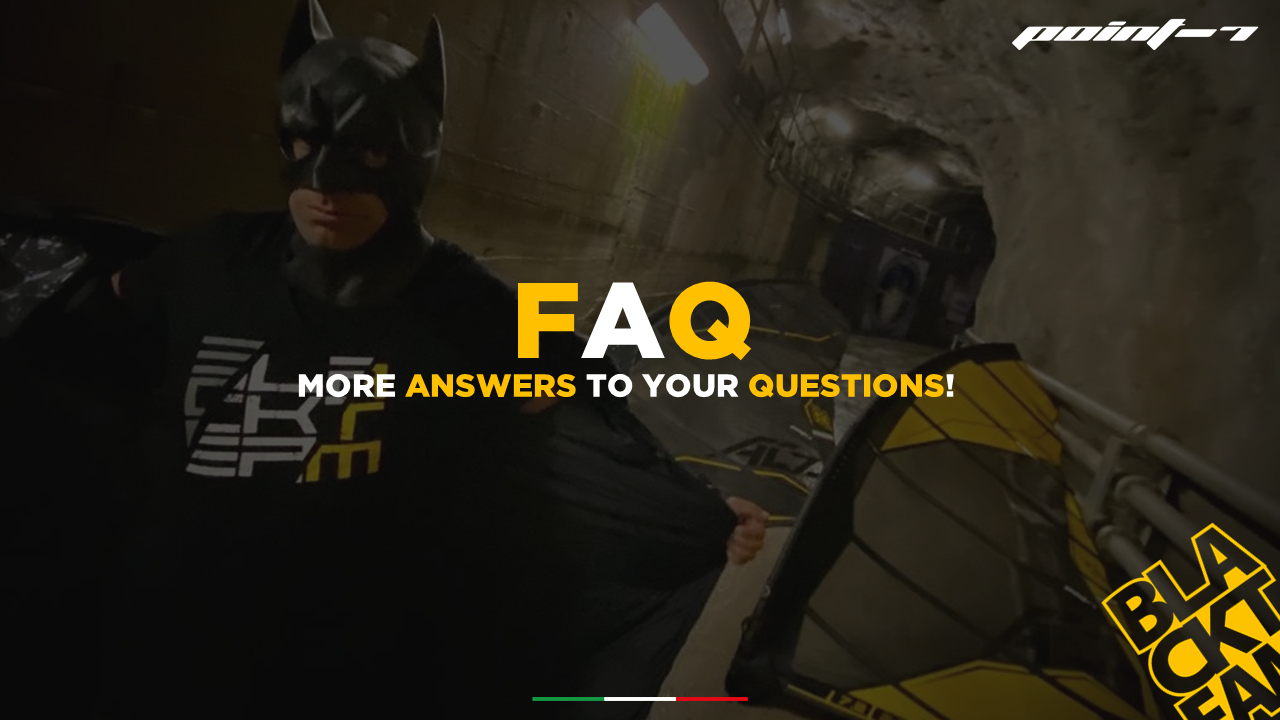 You can't find enough information on our products? You have 2 options:
CAM OR NO CAM?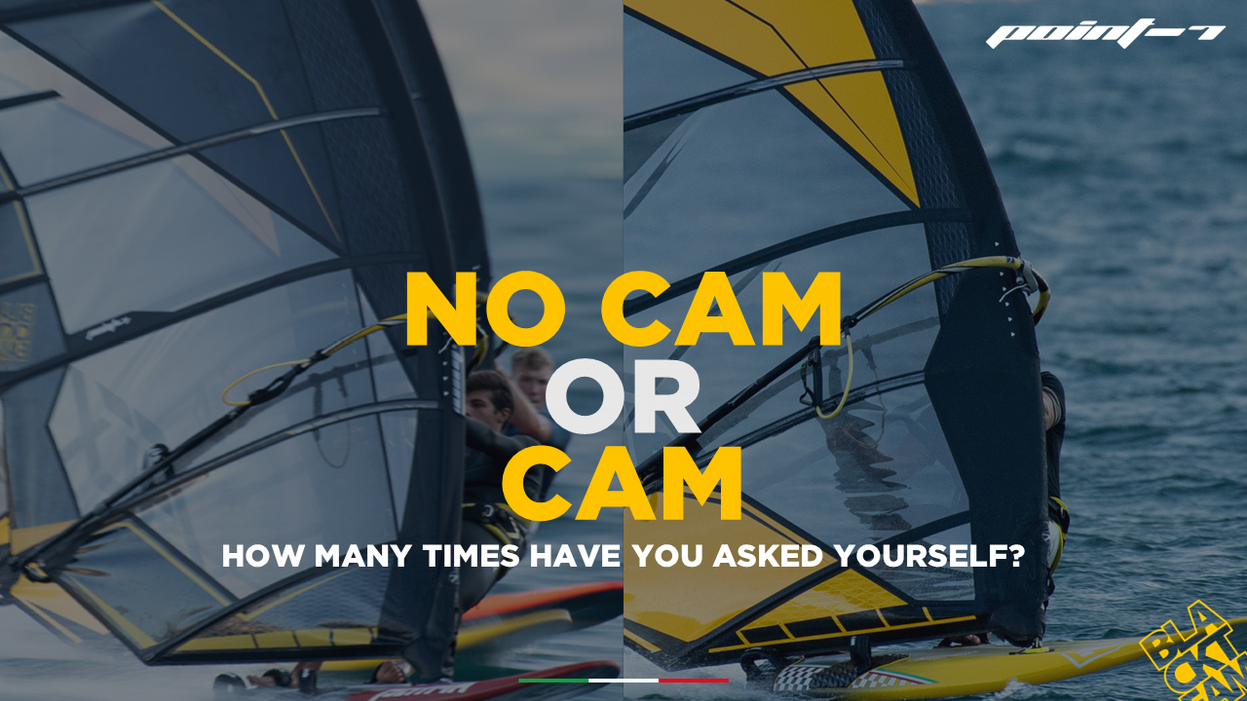 How many times have you asked yourself, cams or no cams? There are 3 aspects that need to be taken into mind when you will want to choose your flat-water slalom sail.
Your level in water starting and jibing, what you need it for, where you windsurf »
TRIMMING YOUR CAMS IN YOUR SLALOM SAIL!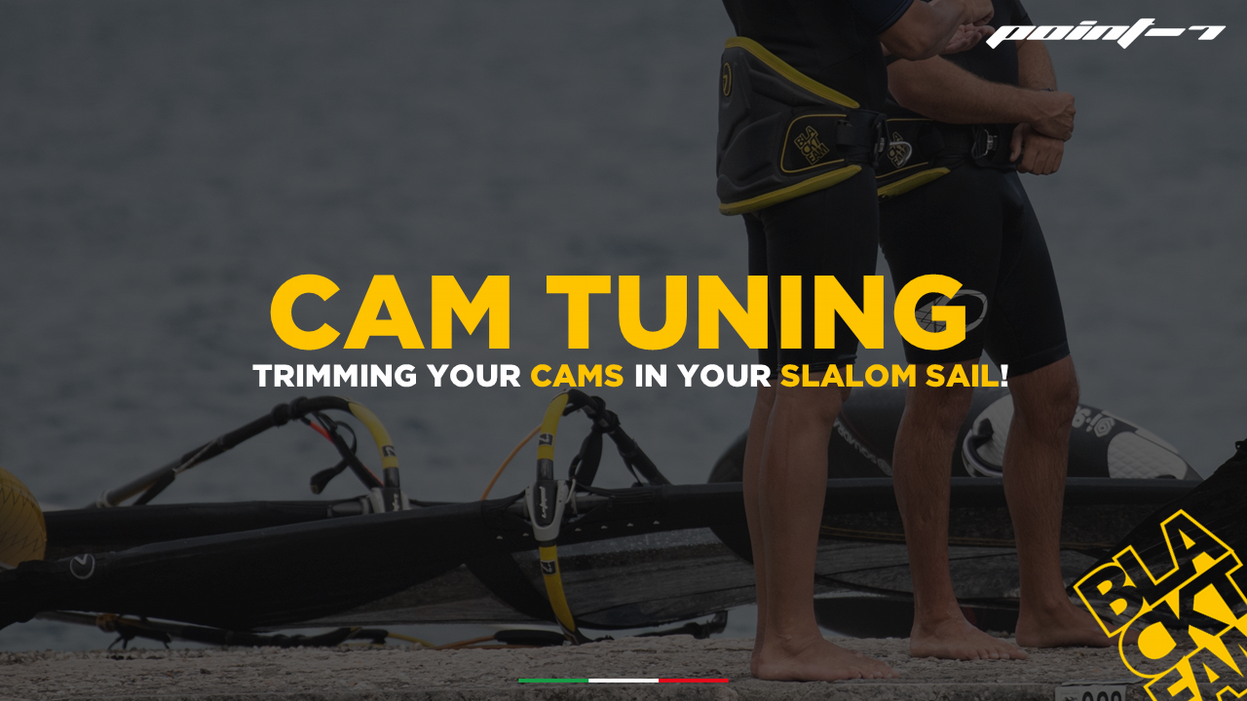 There are those who love them and those who hate them! There are those who hate them because the sails are difficult to rig, heavier to manoeuvre, more difficult to water start from the water, there are those who fear them in a jibe. Are you part of this category? Then you don't need to read this, as you will enjoy more the non-cam sails, even if now the new AC-Z could be interesting for you to discover.
Keep reading »
IS A NO-CAM SAIL FASTER TO RIG THAN A CAM?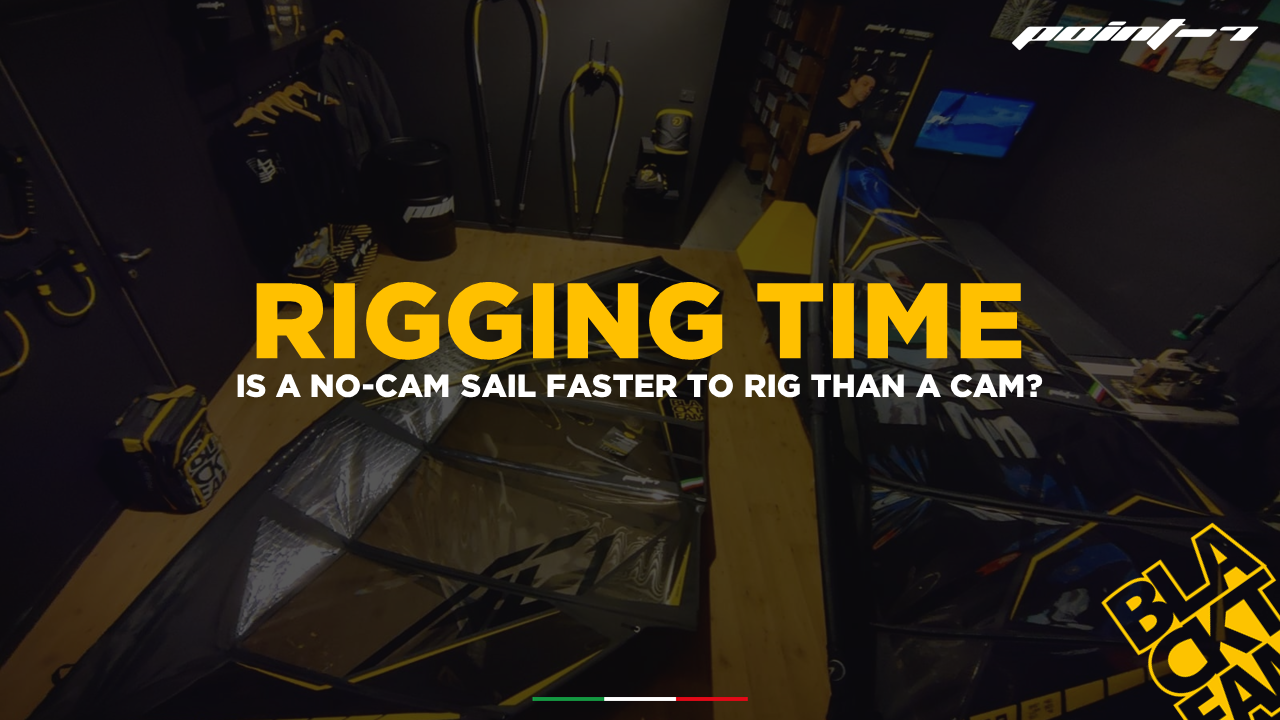 If this is one of the reasons why you would not buy a cam sail, check this video and be surprised »
AC-X, AC-K, AC-ONE. WHICH ONE IS FASTER?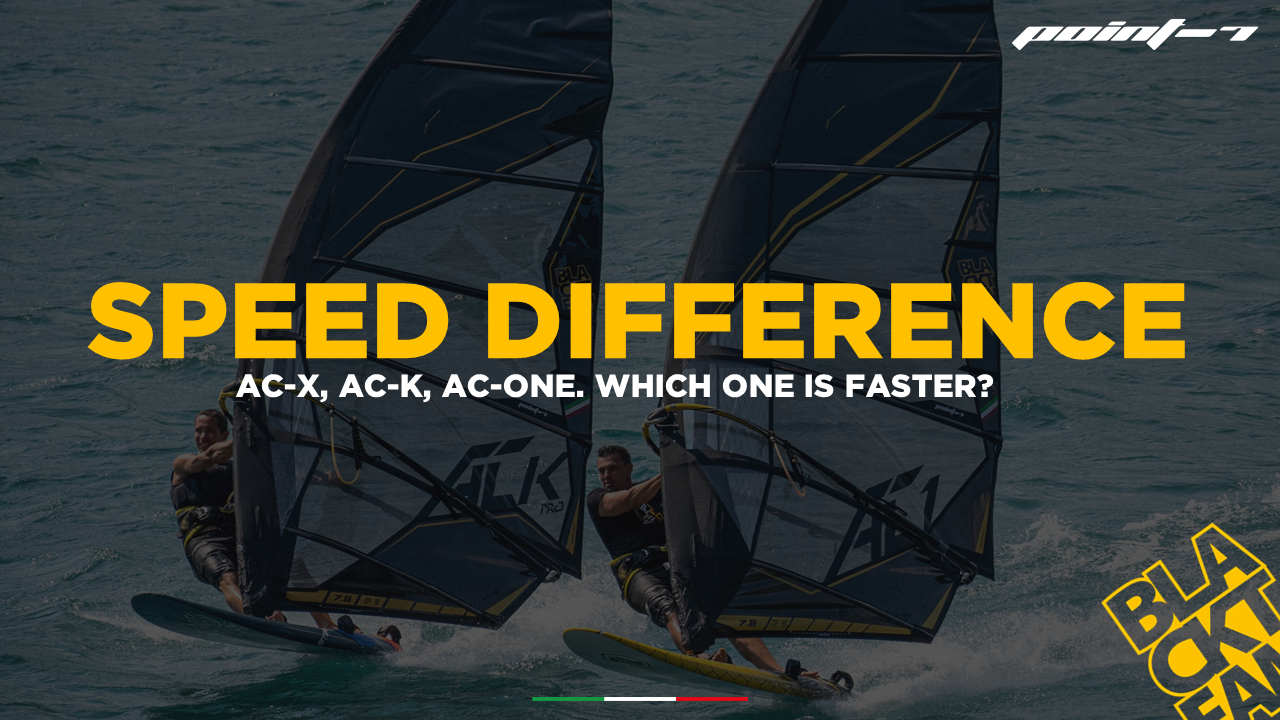 What stays on the water could be limiting the speed of the sails if the sail is fast. Point-7 sails does not matter the model are all fast. So, let's find out where the difference could be. Keep reading »
HOW TO CHOOSE BETWEEN FLAT WATER SAILS.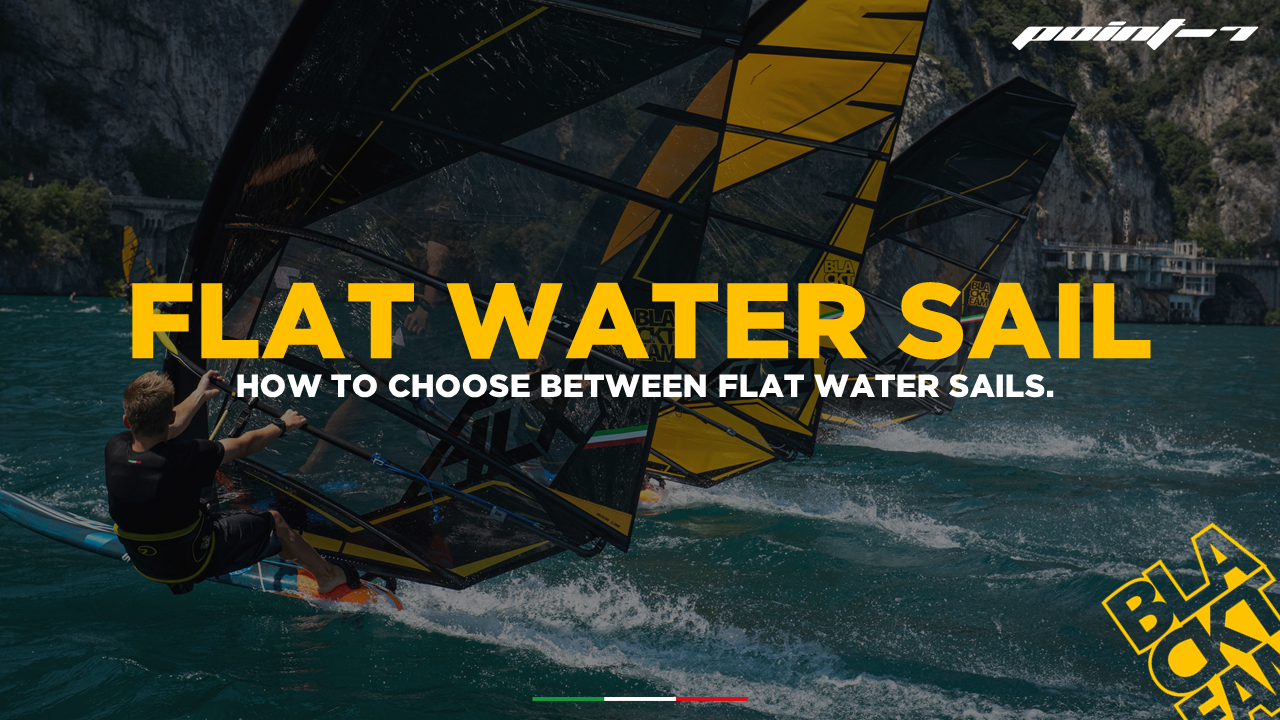 How many times did you ask yourself whether you would enjoy more a no cam or cam sail? In this video Andrea Cucchi, head from the development from Point-7, will give you all the details. A pure guide to help you chose the right flat-water engine for your needs. In the video, AC-F freeride, AC-X slalom No cam, AC-K 3 cam slalom and AC-One racing. Check out this video »
FREERIDE SAILS? WHAT DOES FREERIDE MEAN?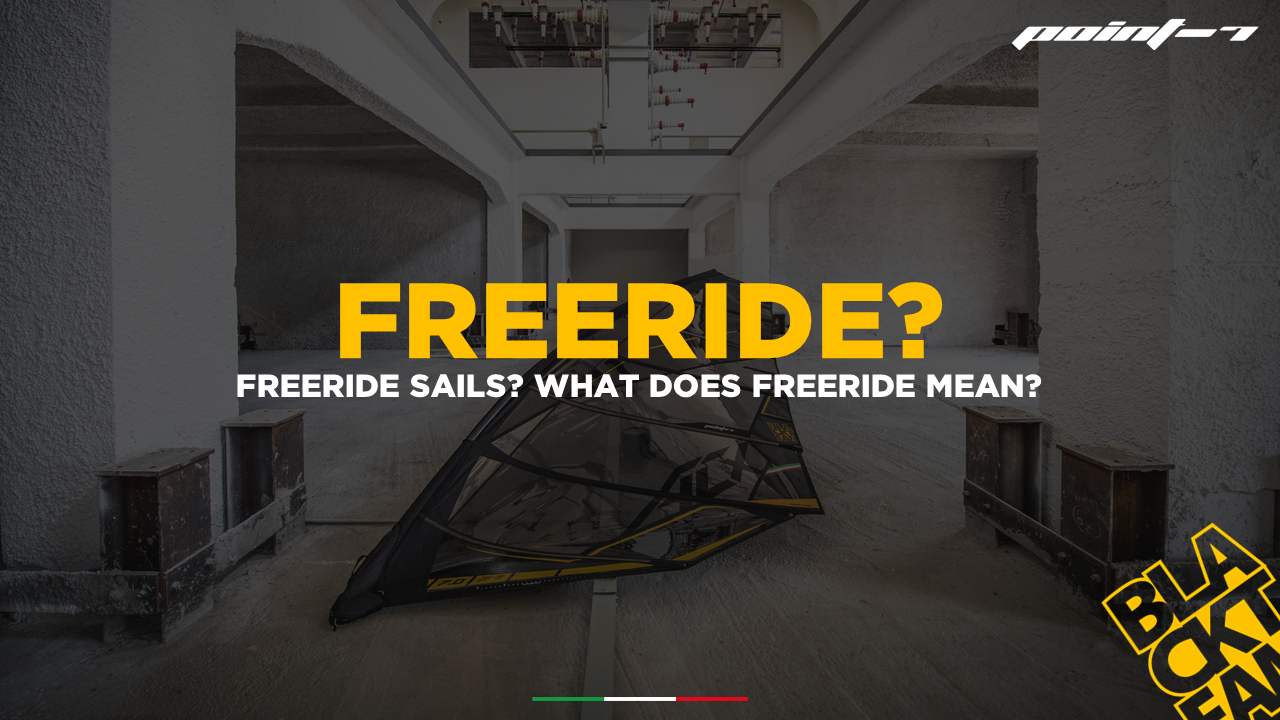 We have often discussed the differences between Slalom sails. How about freeride sails? Freeride sails are sails which are not taken into competition, and free riding is what most windsurfers do. It's not about being a beginner but going for the pleasure of pure free windsurfing. Keep reading »
HOW OUR SAIL DEVELOPMENT WORKS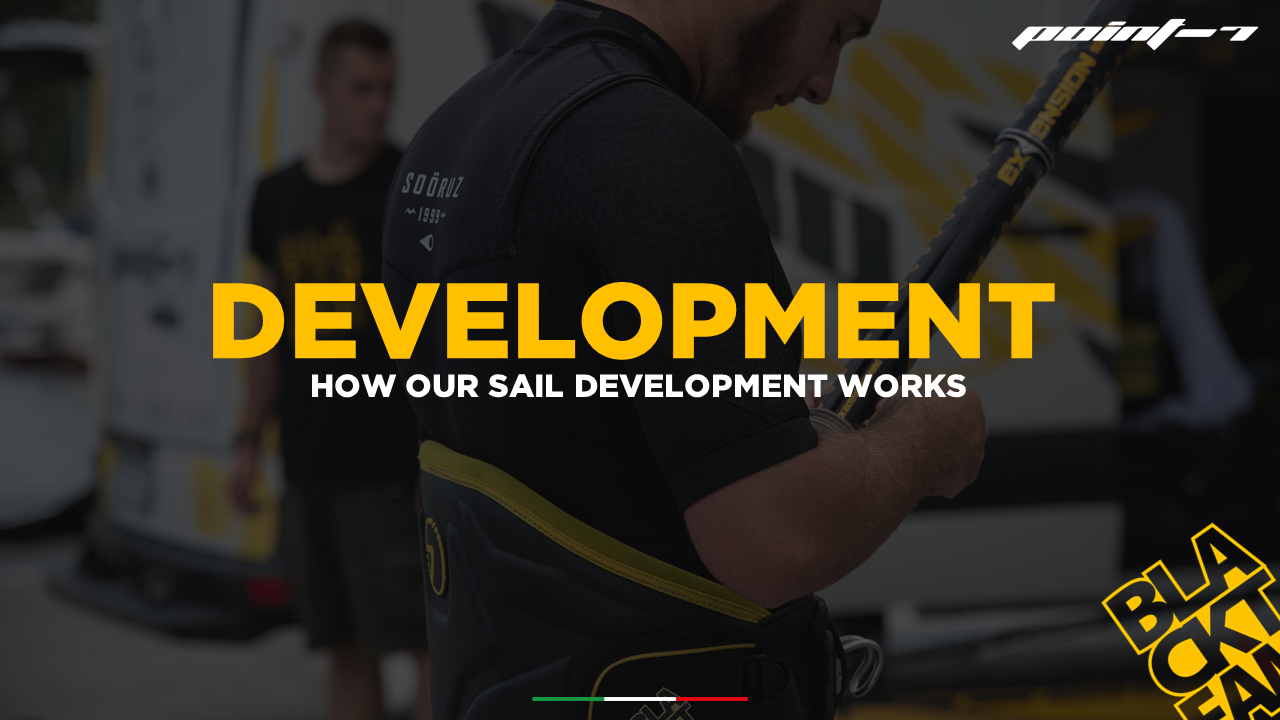 It's often that sails which are presented on magazines are existing only as a graphical drawing. The real sail does not yet exist. Just as new car designs are presented. From seeing the image only, the beach talk is a spreading news: 'Have you seen the new sail, it looks like it's more powerful, it has a longer boom, …yes, I like it, I heard it's very light. Just like when unrolling a new sail on the beach, everyone gathers around to comment, especially in no wind days. 'The sail has good reinforcements'… a lot of comments which are very interesting, but the only thing that could eventually be really commented are printed sizes on the tack and structure. Sometimes the sail could also look the same, but there is so much work behind each millimetre, that it will make the sail different on the water. Yes, millimetres can make a sail feel good or bad! Till the sail does not hit the water, it's hard to understand how it really performs. Keep reading »
CHOSING THE RIGHT SAIL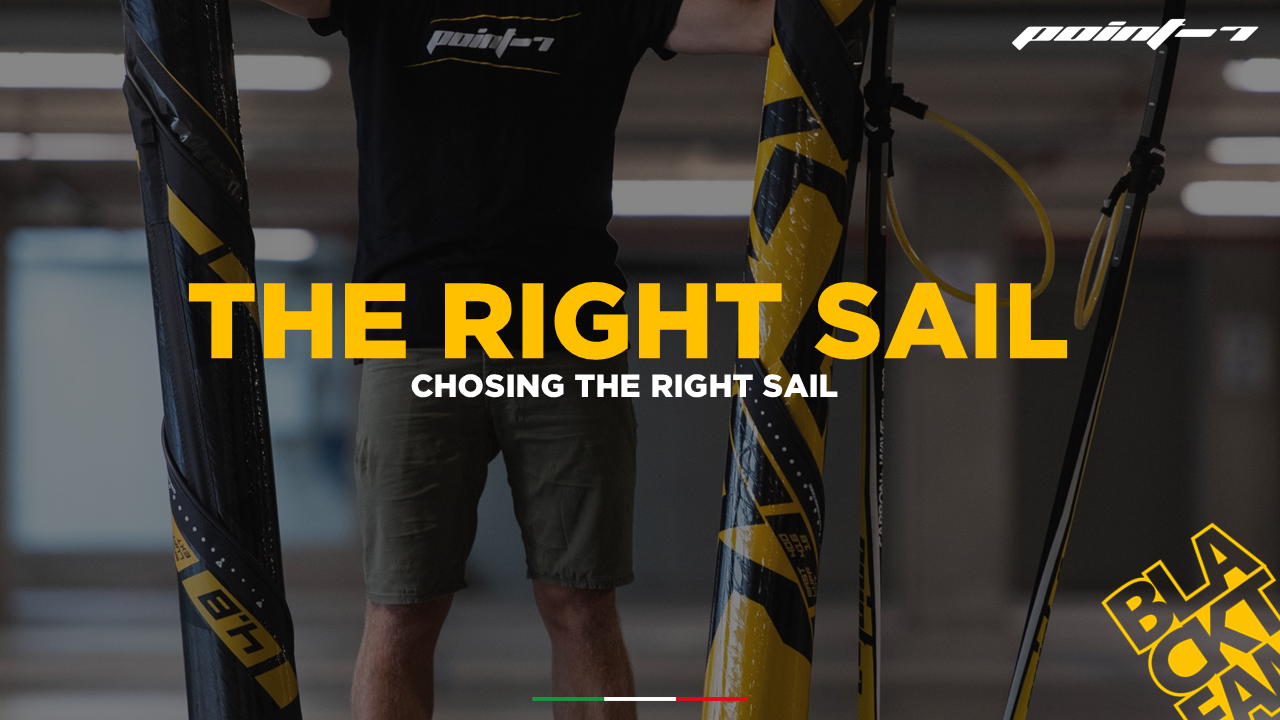 As you take in your hand a sail catalogue, you will find 10 different sail models next to each other. Each sail will have a different name, descriptions to make us dream, sizes and numbers that you need to be a mathematician to understand, and unlimited presentations of technical features. For those who just start to windsurf, all of these could sound ARABIC! Side-shore, onshore, neutral, free-wave, pro-am, sport-racer, slalom, racing, power-wave, crossover, free-slalom, freeride, …… every company uses different words to present the type of sail. How to choose the right sail between so many details and technical information? Keep reading »
HOW TO BUY YOUR FIRST GEAR!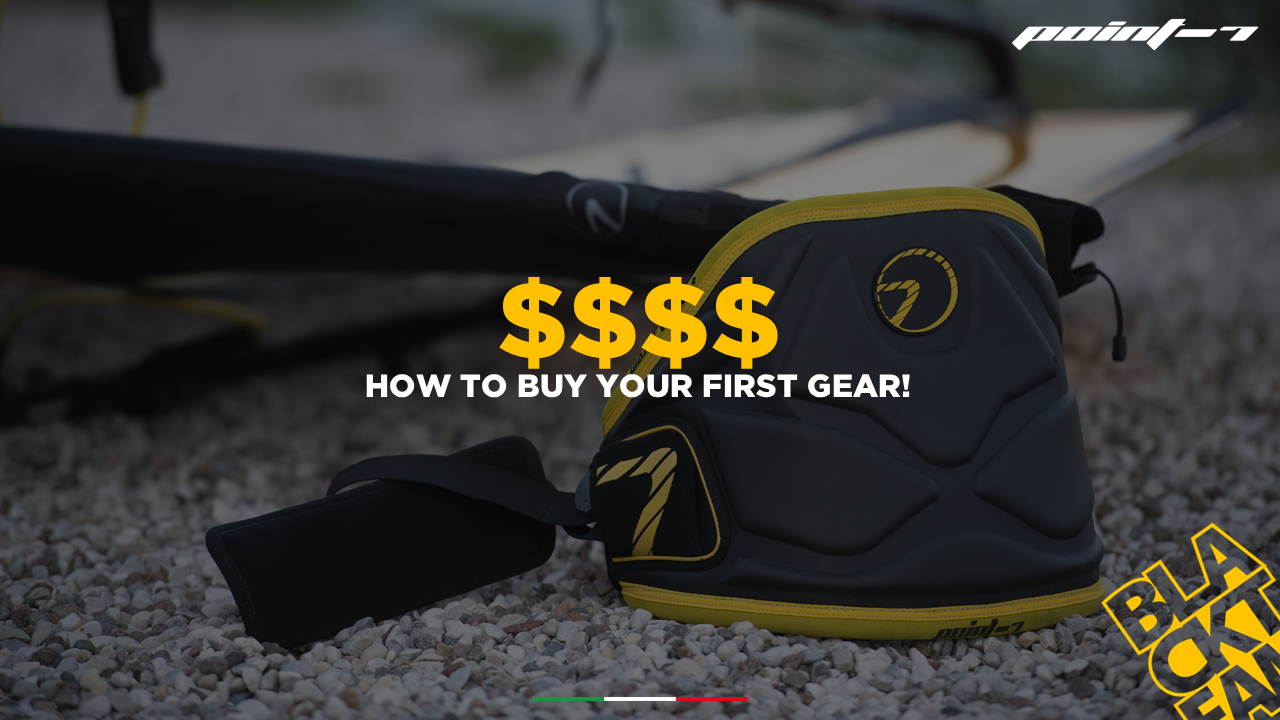 You finally got to a level where you are a windsurfer. You did all your lessons in a windsurfing school, you fell in love with windsurfing, and now you are ready to buy your first gear! What to buy, what do you need, and how much money will it cost? These are all questions which could be impossible for yourself to answer, as you are new to the sport and never bought windsurfing gear. Windsurfing is technical, there is huge variety of gear for the different disciplines with multiple combinations, and a range of pricing between new and used gear. You can choose to buy from the shops who sell online, or from the physical shops, but when you are new to the sport, the best is to not take chances, but to visit a good windsurfing shop, and start asking for advice. Ask your windsurfing teacher advice as well. Keep reading »