Johan Soe is Youth Slalom World Champion on the AC-1.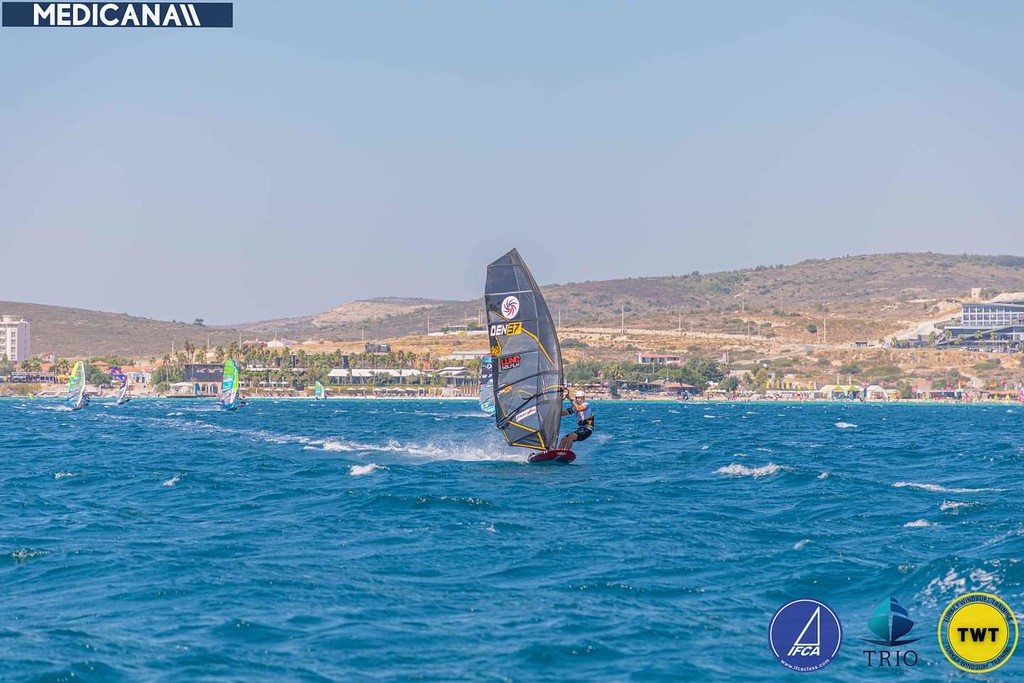 One of the best locations for summer windsurfing holidays and racing is surely Alacati. Our Point-7 Black Team has raced many PWA events and lately IFCA, sponsored by Medicana for this event, has made Alacati one of their usual racing spots.
Forecast was unfortunately not wat Alacati usually delivers in summer, but 3 days of racing on 8.6 and 7.8 made the event being a success.
From the 14th to the 20th of August the Championships has crowned World Champion Youth our Johan Soe from Denmark. In 5th and 10th, we find Noah Vinther and Brendan Lorho.
p>In the master division, our Turkish distributor, organizer and one of the main supporters of the event
Erkan Morgan
, managed himself to be crowned Master Vice World Champion Slalom. It's never an easy job to organize and race!
Congratulations Point-7 Black Team!