We design sails for being the fastest on the water? If you buy a slalom sail, what are you aiming for? To be the fastest! We go towards this direction with without compromise with all of our AC-Lines. The moment you are choosing a slalom sail, it means that you have the level to want the best performance and challenge anyone else on the water. This is what we focus on in our development for the AC-X, and why the magazines say, that this is the fastest no cam slalom sail!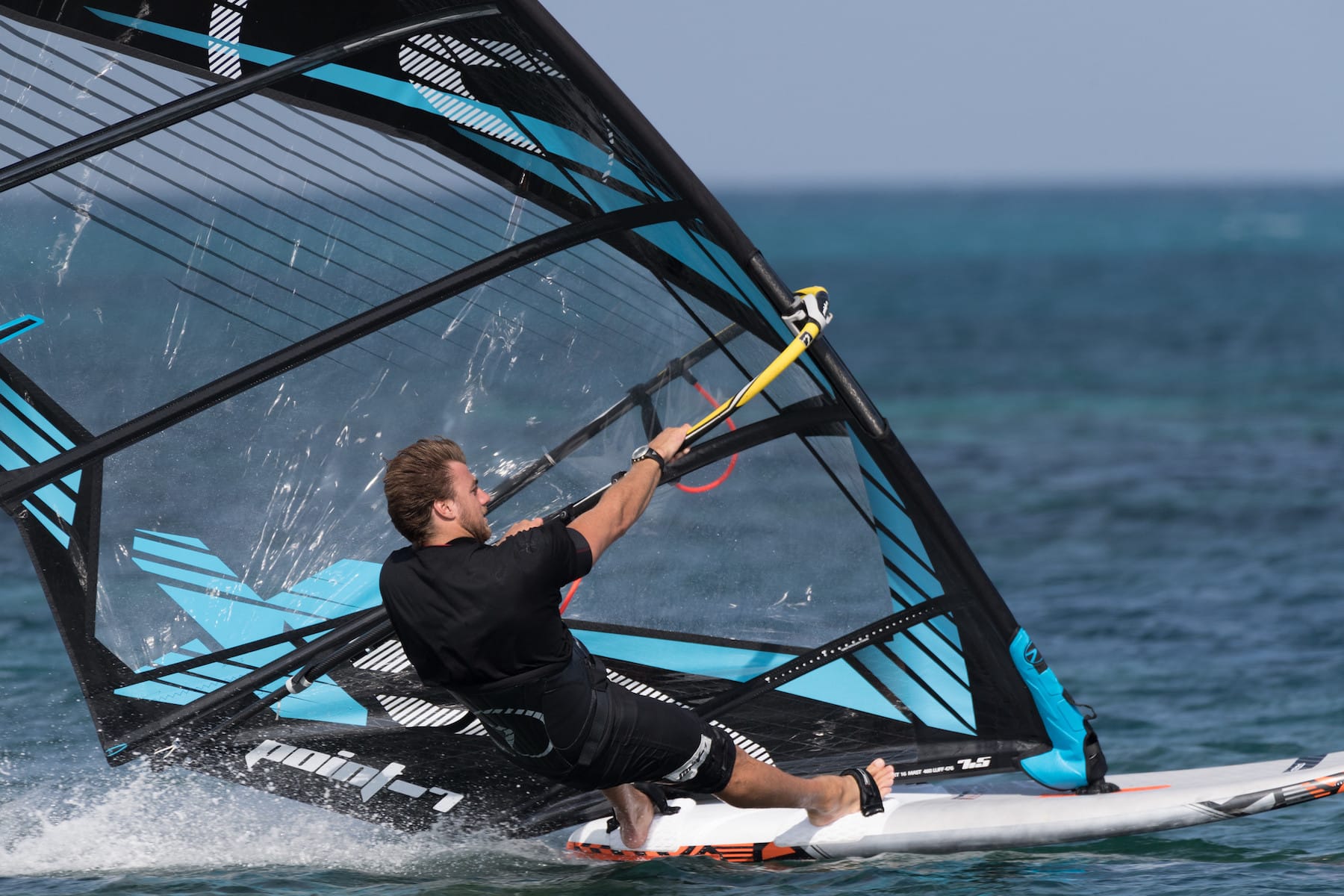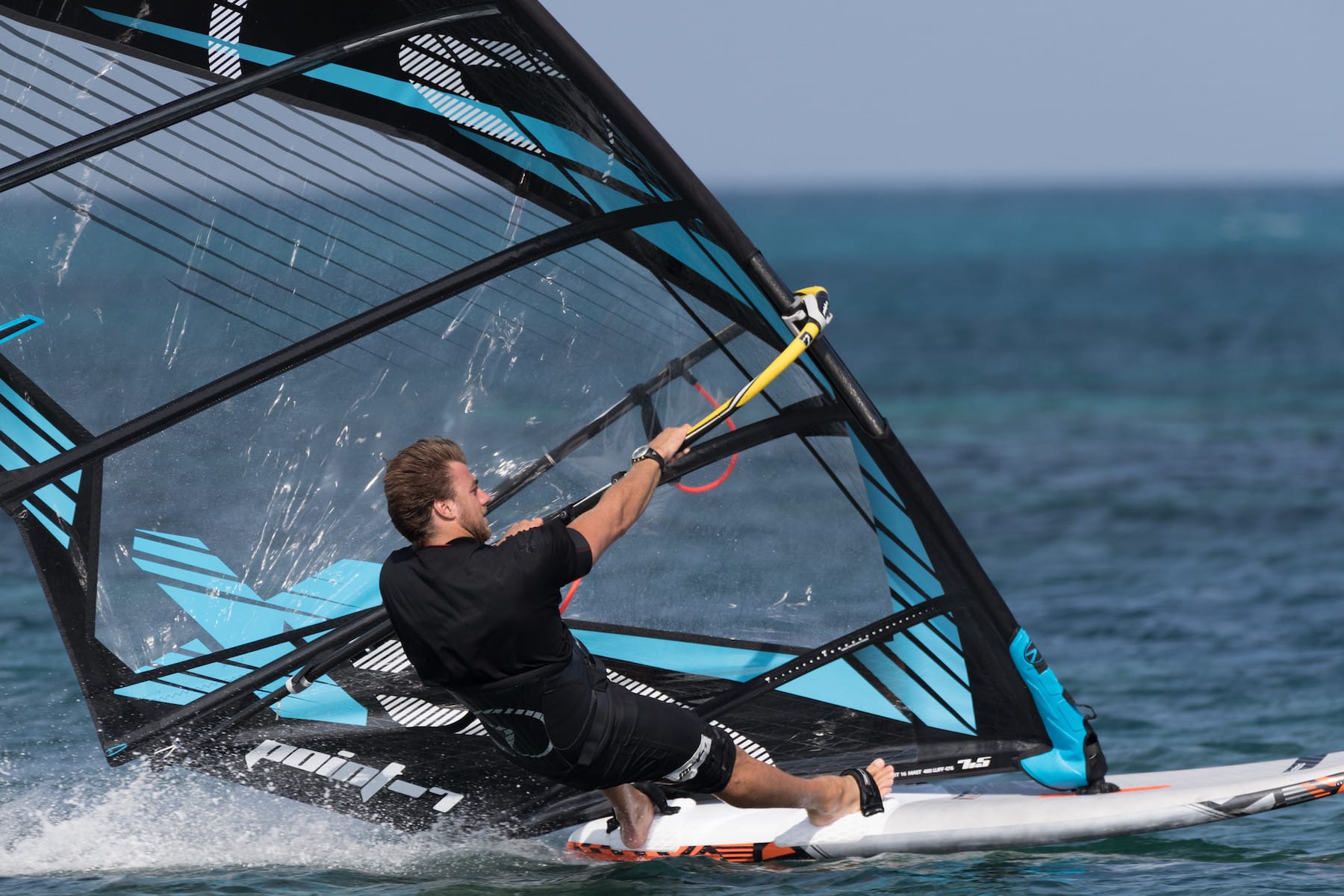 The moment you go on the water with a slalom sail, you go on the water with the right size for the wind, or even a little overpowered, and this is where we want the AC-X to give you the best performance to be able to shock who will not be on the Black Sails!
We do test our AC-X in racing, and we know the difference against a cam sail, and so we take the annoying part of the cams out and leave the racing blood into it.  The goal is to keep your speed at full throttle all the time, even if you plan to sail for many hours a day. Minimum energy for max speed!
The batten displacement, the outline, the tension in the sail body, the opening of the leach, is the reproduction on what is in the AC-One. We want our sail to accelerate to endless speed, and nothing else.
Do look with interest the rigging videos from the AC-X available on our site, as we develop this sail taking care of each assembly part in its millimetre. Rig it right, and feel it's arrogance!