Our Point-7 Slash Freestyle just loves to win, and Jacopo Testa proved it with his incredible skill and fantastic mind set.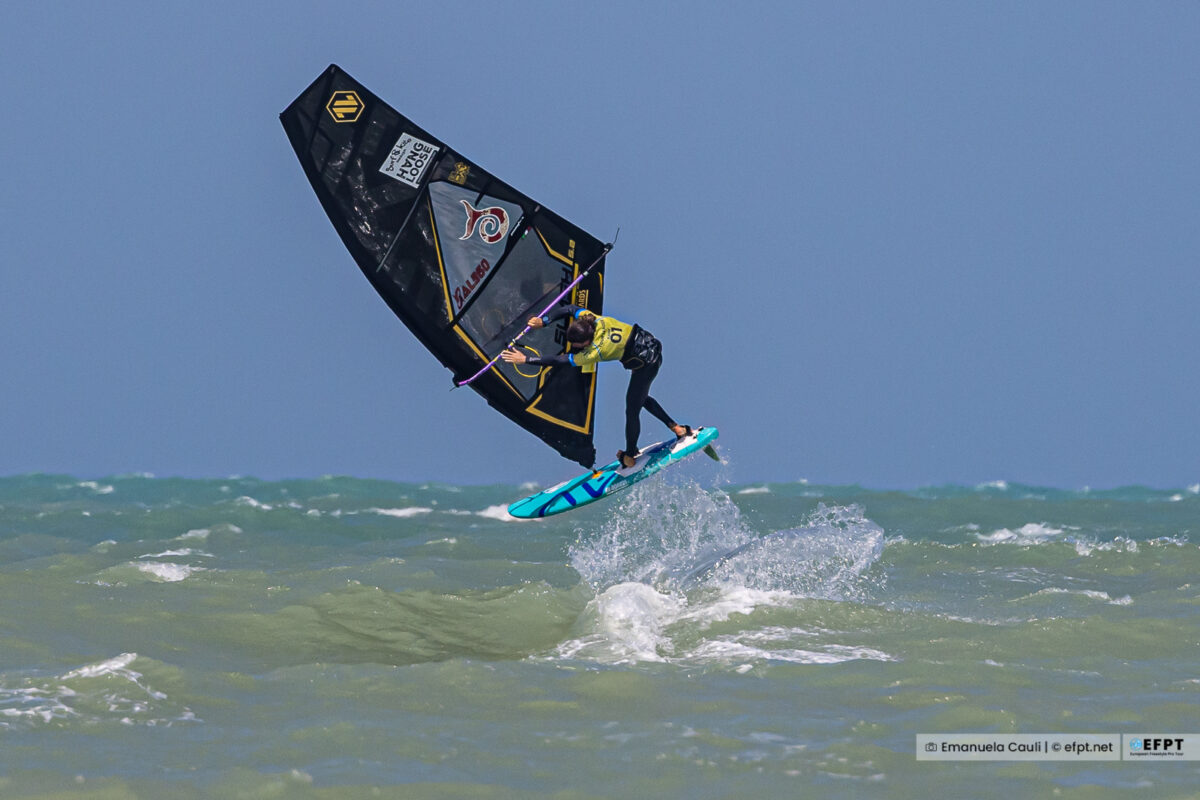 In Vieste the second event from the EFPT took place last week with four exciting windy days in the beautiful beach of spiaggia lunga.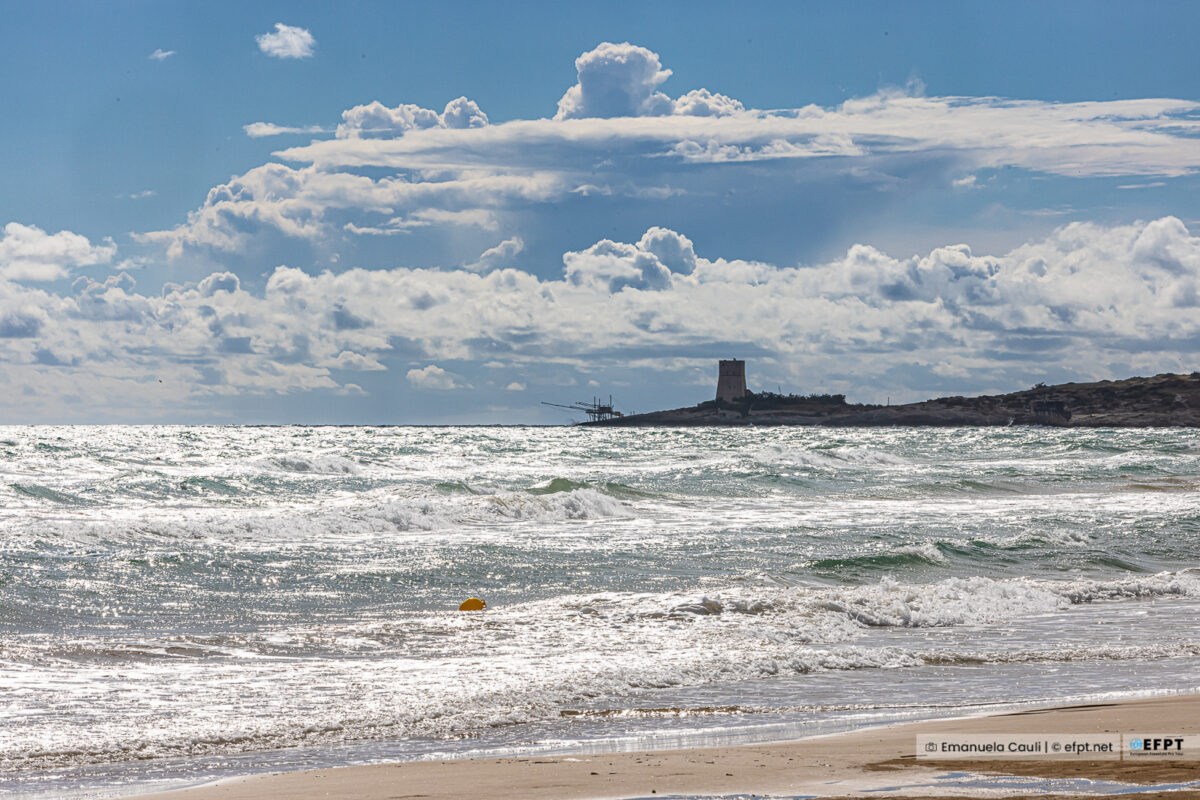 Jacopo Testa was leading the tour by having won the final against Yentel Caers in the first even in Austria.
After the single elimination in Vieste, Yentel Caers took the lead by beating Jacopo in the final. The forecast was promising to do a double elimination, and to win the event Jacopo had to win against the winner from the loser final, and then try to beat Yentel in 2 finals in a row.
He simply did it! Jacopo won the second event from the EFPT 2022, and now leading the tour with 2 first places.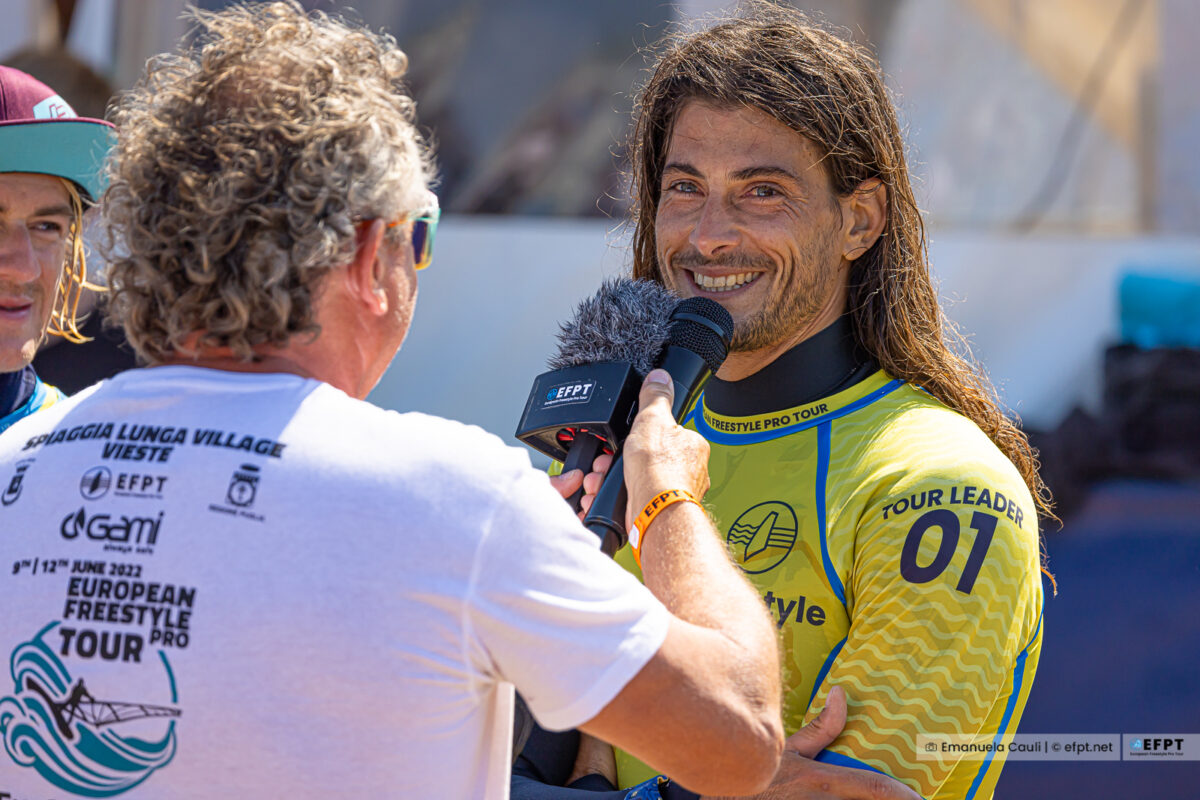 Jacopo Testa 'Winning the double elimination and the super final in Vieste, in Italy, my home country, and in front of all the Italian crowd has been fantastic! I was even happier to see all the smiles on the faces of all the locals cheering for me.
I started the day saying to myself that I had to sail three heats. Already during the warmup, I was confident with my sailing, the wind wasn't that strong but on the way to the beach there was an extra power by using the swell correctly and on the way out was about patience to wait the right gust to go.
After winning the first heat i was on a good mood, and all went well.
It's not the first time I'm leading the tour, in 2017 I got European champion but it's the first time I win two events in a row. We are at the beginning of the season, there will be four more events and the next one is happening in Alacati, Turkey.'
Andrea Cucchi ' I think I refreshed the web page 40 times during the second final. The scoring system was updating every second with new scores and to see sometimes red and sometimes green for first to Jacopo was super exciting. The mind set and focus to believe that you will wind two finals in a row, must be as strong as a true champion can only have, especially when you are competing against a World Champion called Yentel Caers. We are happy to see the great result of Yentel in second, as he was the first rider to bring the Slash to win the EFPT and PWA, and now that Jacopo is doing it on the same sail is amazing for us in Point-7. Thank you, guys! Congratulations Jacopo!'